In this tutorial you are going to learn how to reply to messages from the lockscreen on iPhone and iPad (running iOS 8 and higher).
Step # 1
Swipe Left and Hit Reply.
As soon as a notification appears on your lock screen, swipe left on the notification and hit reply.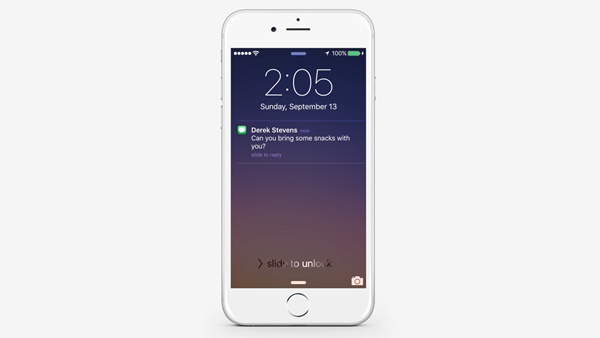 Step # 2
Type in Your Message.
Step # 3
Tap Send.