In this HowTech written tutorial, we're going to show you how to compare two columns in Excel.
Especially when working with extensive, unwieldy columns, it may be necessary to compare them. Another example would be when working in a team, and you're not entirely sure what the other person wrote down; so you want to check to make sure that there aren't any repeats in the columns.
First click an empty cell and type in the following Function: =IF(ISERROR(MATCH(A3,$C$3:$C$12,0)), "", A3)
The first A3 refers to the name to be tested against the $C$3:$C$12 selection of names. The second A3 refers to the value to output if there is a MATCH error. Change these values according to the setup of your Excel spreadsheet.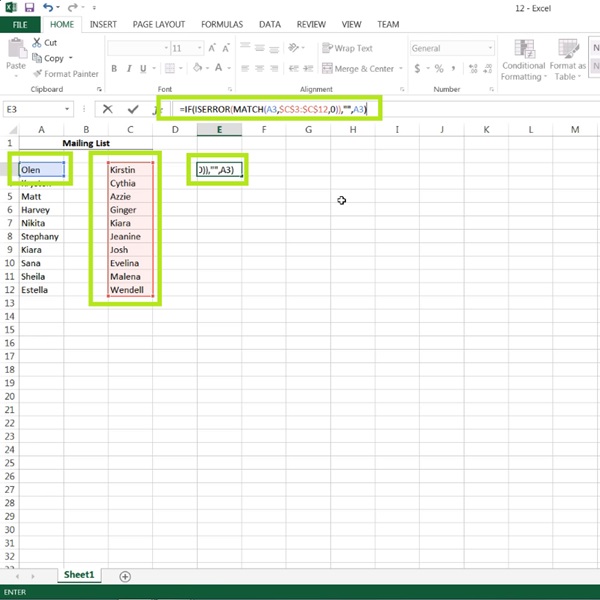 Select the cell that the Function was typed in then go ahead and click and hold the bottom right hand handle of the cell and drag it down as many cells as are in the columns that you are comparing.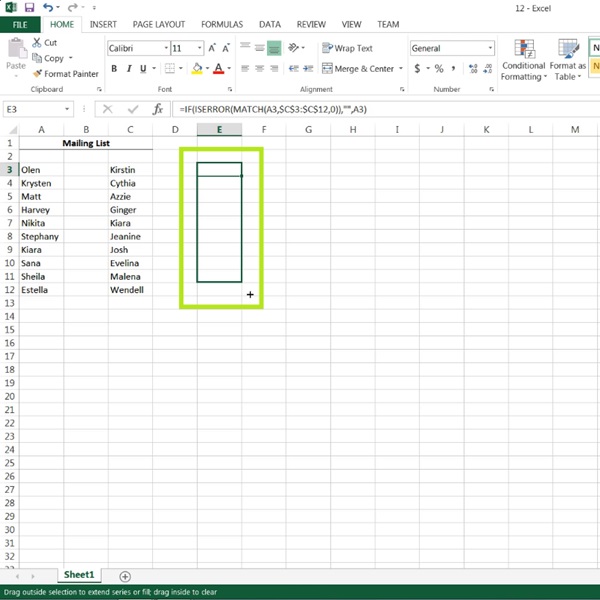 If there are any errors, they will show up in the corresponding row and showing the value or name that created the error.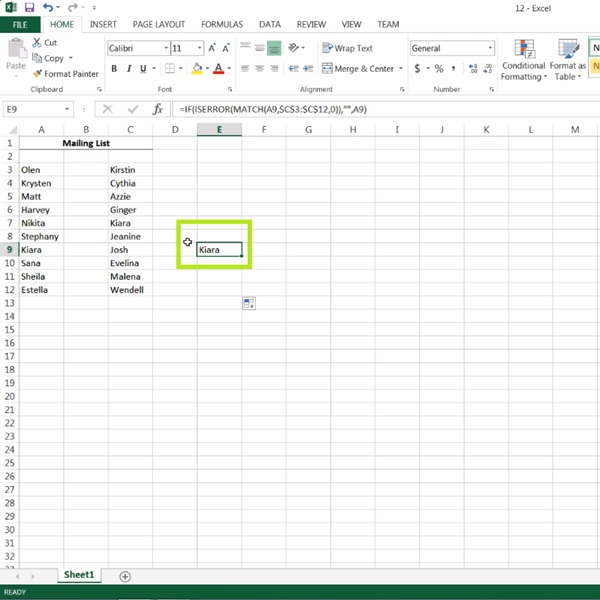 This is a HowTech tutorial, visit our website and see our videos for more!