In this tutorial, you will learn how to edit powerpoint master slide.
Editing the Master Slide is a quick way to apply changes to every single slide in your presentation. Any changes applied to the overall style, or individual elements on the master slide are reflected throughout your presentation.
Under the View menu, select Master – Slide Master. Here we have the option to change the overall style of the presentation.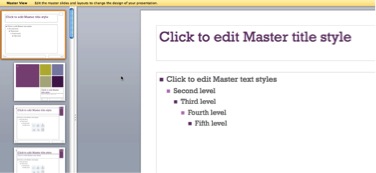 For the purpose of this tutorial, let's add a photo. Under the Insert menu, select Photo – Picture From File. Navigate to the photo you wish to add and click Insert.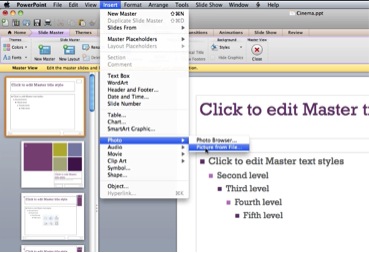 Position the photo wherever you'd like. Keeping in mind that it will now appear on every slide. Once you are finished, click Close Master.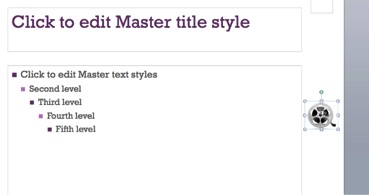 Play your presentation. The photo is now in the same place on every slide.