In this tutorial, we will teach you how to open existing database in Microsoft Access.
Microsoft Access belongs to the Microsoft Office family and allows you to create new and work with existing databases. For the purpose of this tutorial, we will be working with an existing database. It is important to know how to open an existing access database on your computer.
Step 1 – Click on Microsoft button
First of all, you need to have Microsoft Access opened. Once there, click on the Microsoft Office button available towards the extreme top left corner of your screen.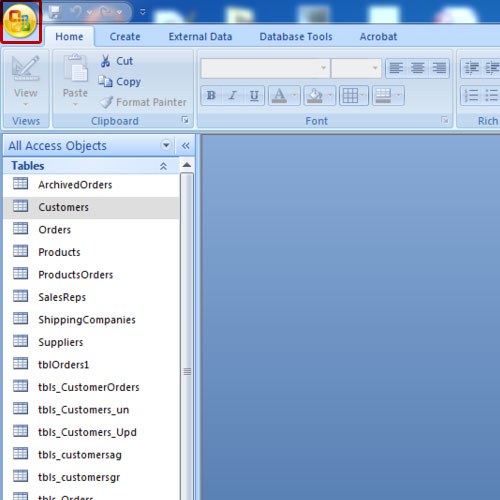 Step 2 – Open option
When you'll click on it, a drop down menu will appear. From this drop down menu, select the open option in order to open an access database.
Step 3 – Browse for the access database
As a result, a new window will appear on your screen. Use this window to browse for the database that you want to open. Once you have located the file, click on it after ensuring that its file type is Microsoft Office Access. Your database needs to be in ACCDB format. You can click on the open drop down button and you will be displayed with various options. You can open the database as a read-only file. Doing so will ensure that you can't make any changes to the database. You can also open the database with exclusive access by choosing the open exclusive option. For the purpose of this tutorial, we will simply click on the open button.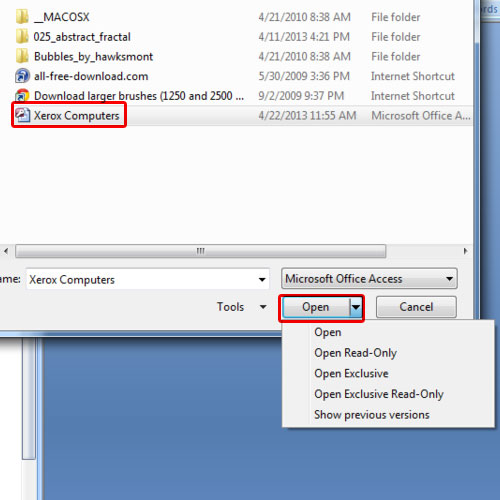 Step 4 – Database will open
As a result, our database will open up. In this manner, you can open an existing database in Microsoft Access.