In this tutorial you are going to learn how to remove excel page breaks.
Step # 1 – Identify the Page Break to Remove
Open the Excel document that contains the page break that you want to remove. Here we have a small address book with a break between rows 4 and 5 (indicated by a dotted line). This is the break that we want to remove.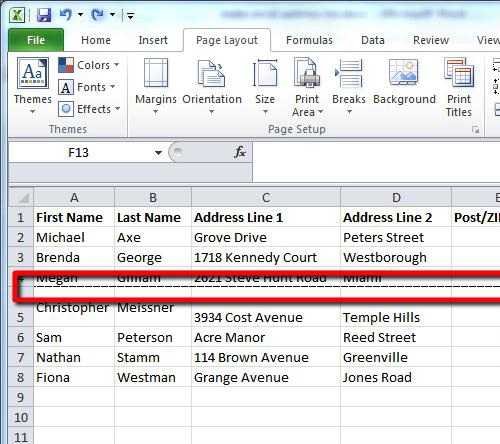 Step # 2 – Switching to Page Break Preview View
In the tab at the top of the window click the "View" option. In the "Workbook Views" section click on the "Page Break Preview" option. The view of the spreadsheet will change and the page breaks will appear as blue lines. We can now more clearly see where the page break we want to remove is.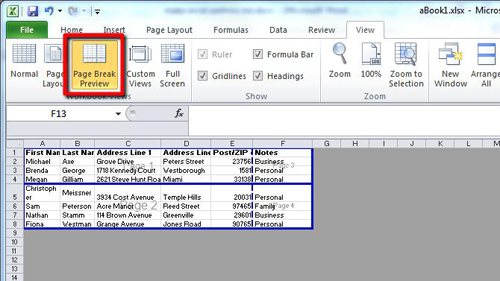 Step # 3 – Deleting the Page Break
Now click on the "Page Layout" tab as this is where we can remove page breaks, but first we need to select which break to remove. You can do this by selecting any cell directly below the break – in this case any cell in row 5. Now click on the "Breaks" icon and click "Remove Page Break" and the blue line will vanish and that is how to remove excel page breaks.