In this video tutorial we will show you how to search excel for duplicates
In order to search the duplicates in excel, open your document. Select the data in the document. Click on "Conditional Formatting" in the "home" tab. In the pop-up menu go to "highlight cells rules", then choose "duplicate values".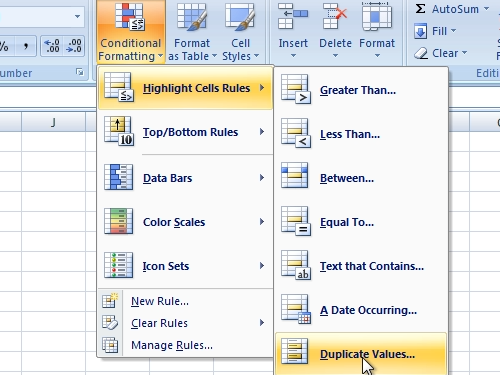 In the "duplicates values" window select a color to highlight duplicates with and press "ok".
Now all your duplicates in the excel document are found and highlighted.