In this video tutorial we will show you how to set default font in word 2010.
Open the word document. When the document is opened you can see the default font in Font window. To change it right-click on blank page. In pop up window select "Font".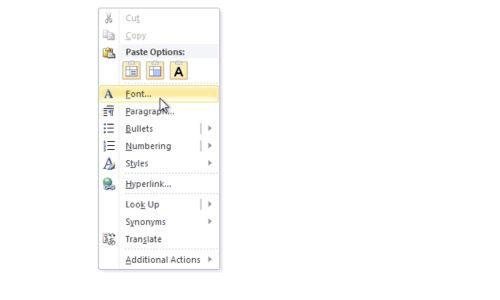 In following window you can select "Font" you prefer. And change some "Advanced" settings. Than press "Set As Default" and you will see the warning about changing the default font. Select "All documents based on the Normal template" and click on "Ok". Now re-open Word 2010. In font window you can see the new default font.