In this tutorial you are going to learn how to sort excel by alphabetical order.
Step # 1 – Selecting the Data to Sort
Start Excel and open the sheet with the data that you want to sort alphabetically. Here we have an address list and we want to sort the data by "Last Name". To do this you need to start by selecting the entire column, click on the "B" letter in the bar above the first row.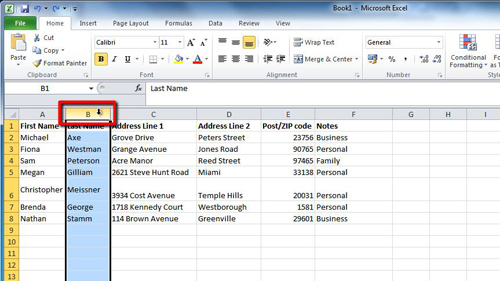 Step # 2 – Opening the Sort Window
Now the data has been selected navigate to the "Data" tab in the main menu bar. In the "Sort & Filter" section you will see a large icon with "Sort" written underneath it, click this. A window will appear called "Sort Warning", select the "Expand this selection" option and click "Sort…".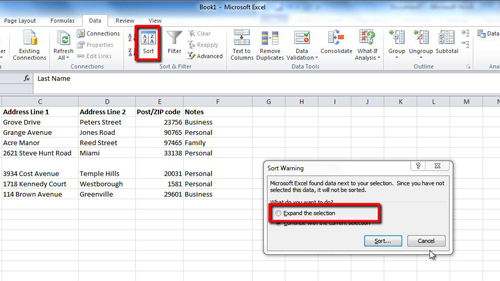 Step # 3 – Sorting the Data
The "Sort" window will load and there are several drop down boxes available. As a default the sort window will want to sort the data by alphabetical order (A-Z). If you want to have it reversed you can select the "Z-A" option from the "Order" drop down list. Finally click "OK". You will be returned to the spreadsheet and that is how to sort excel by alphabetical order.