Google Chrome has a useful inbuilt option that allows you to change its operating language. Thus, it enables you to change the language in which you view stuff on the internet. Suppose your current language is set at English, you can easily, through the settings of this browser change the chrome language to French. Now everything you view will be in French and not in English.
Follow the tutorial below to learn how to change a language in Chrome.
Step 1 – Open the settings menu
First of all, move to the top right side of the browser and click on the "Customize toolbar" button. With that done, a menu will appear on the screen. Over here, click on the "Settings" option.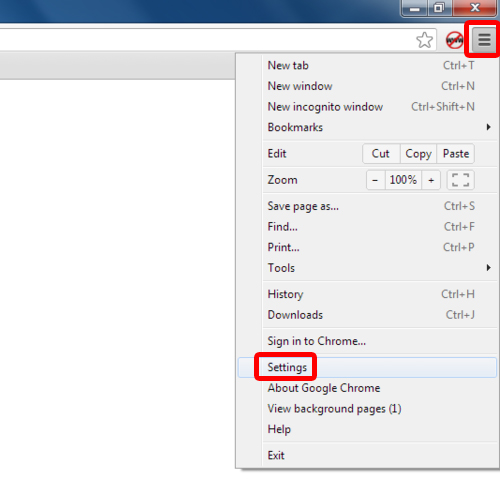 Step 2 – Open advanced settings option
Scroll down to the bottom of the page and in the left side you can see the "Show advanced settings" option. Click on it and new options will be loaded in the same window.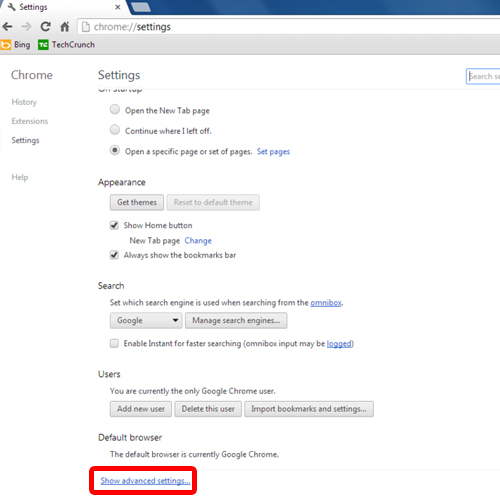 Step 3 – Move to the languages section
Over here, move to the Languages section and click on the "Languages and input Settings" button.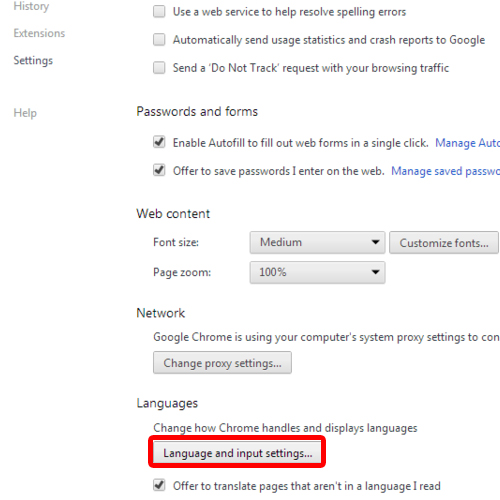 Step 4 – Select language
When the Add languages window opens up, you can see the "Add" button. Click on it and select the language which you want to be displayed in chrome. With that done, click on "OK" to close the window.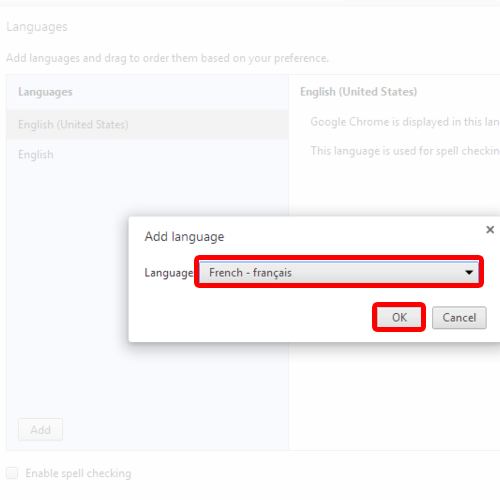 Step 5 – Change the display language
With the new language added in chrome, click on the "Display Google chrome in this language" button and the language of the browser will be changed. Through this setting, you can now change Chrome language to that which you have added and would like to operate your browser in.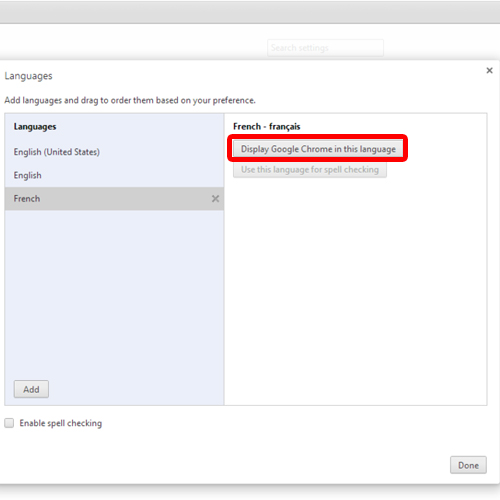 Step 6 – Restart Chrome
You would be required to restart the browser for the changes to take effect.
And there you have it. Notice that the display language in the customize toolbar menu is now changed. After learning how to change language in Chrome you can operate this browser in any language you are comfortable in.