This tutorial will show you how to download games from Steam which is an essential process if you want to get any value from the platform.
Step # 1 – Finding the Game you want to Download
Start Steam and make sure that you are logged into your account. From the tabs at the top you need to select the "Store" option, a new section will load where you can find games to download. Here we are going to be downloading a free game so we will hover over the "Games" tab and click "Free to Play".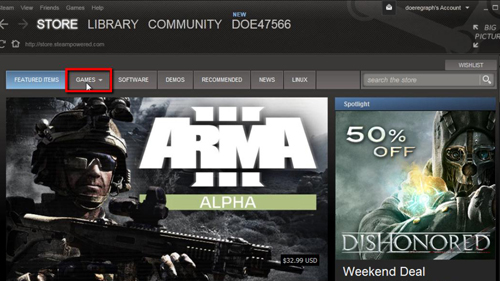 Step # 2 – Downloading the Game
Locate the game that you want to download and click on it. The games page will load and you need to scroll down and click the "Play game" button. A dialog box will appear and you need to click "Next" twice then "Finish". You will be returned to the main Steam page and a download progress bar will appear at the bottom of the window, you need to wait for this to complete. This can take some time, depending on the size of the game and your internet connection.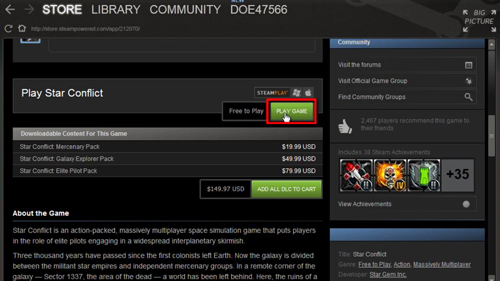 Step # 3 – Starting the Game in Steam
Once the download has completed you need to click on the name of the program in the list on the left. New options will appear on the right and you need to click "Play". The game will load and that is how to download games from Steam.