In this tutorial, we will teach you how to fix the blue screen of death stop error 0XC1. We will give you an overview of what causes the error and how to fix it in this tutorial.
Step 1 – What causes the error
The error occurs when you start a particular service and due to some problems the service cannot be started on your local computer.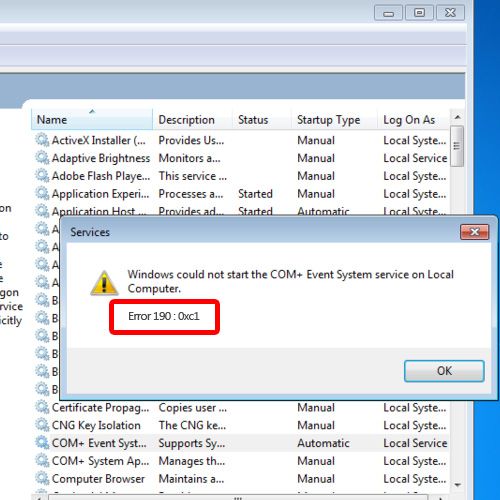 Step 2 – Open Registry Editor
To resolve this issue, let's open up the Registry Editor.
Over there, in the local machine, let's move to the system directory and open up the current control set folder. Over there, move to services and open u the event system directory.
In the right pane of this window you will see the value ImagePath over here. Basically the image path should be the same as the value in services.msc. Therefore, double click on it and type in the value data field:
%systemroot%\system32\svchost.exe -k localservice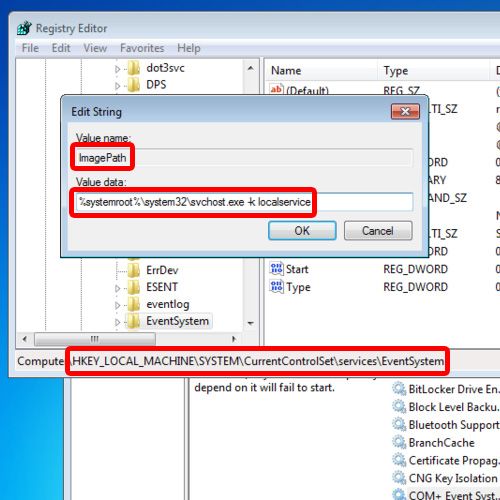 Step 3 – Restart service
Now when you go back to the services window and restart the service, the error should be resolved. In some cases though, the service starts but still shows the 0XC1 error.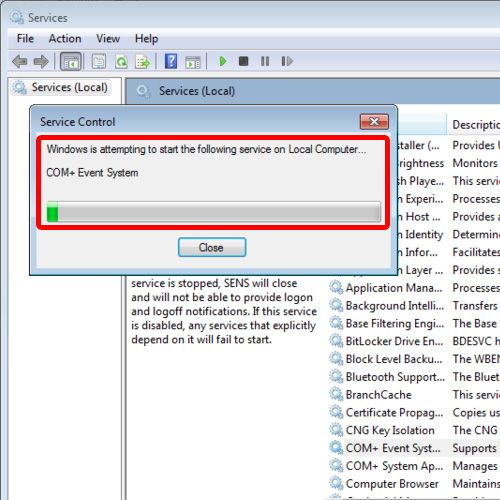 Step 4 – Register the dll
To fix this problem, you might need to register the dll related to that service. For that, open up the command prompt as an Administrator, type regsrv32 es.dll and hit enter.
With that done the dll file will be registered to the service and that's it. Now you can start the service without any errors.
In this manner, you can fix the blue screen of death stop error 0XC1 for good.