In this tutorial you are going to learn how to free disk space quickly and easily on your computer.
Step # 1 – Running Disk Cleanup
Click on the start orb and in the search box at the bottom of the start menu enter "cleanup" and press return. A program will open which will analyze your disk for a few moments for space that could potential be freed up.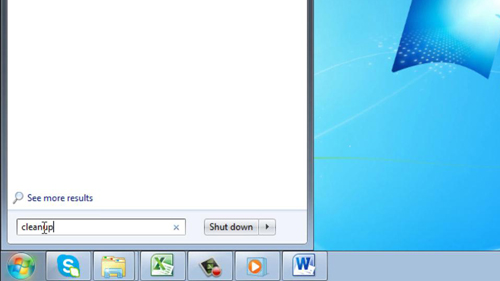 Step # 2 – Choosing Which Files to Delete
A window will load with a list of potential areas for space saving on your computer. You need to go through this list and select the box next to the files that you are happy to delete. All of the files here are non-essential and you can be sure deleting them will not harm your computer. When you have made your selection click the "Clean up system files" button.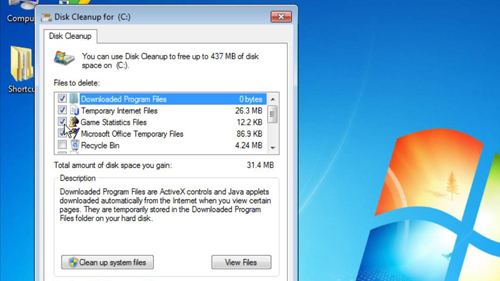 Step # 3 – Completing the Clean Up
The files will be deleted and the window will close. An analysis will once again run and the window will open once again – this time you won't be able to save any more space using this tool. Instead click the "More Options" tab and then click the "Clean up" button. This will open a list of programs that you have installed on your computer, removing some of these can be a good way to free up space.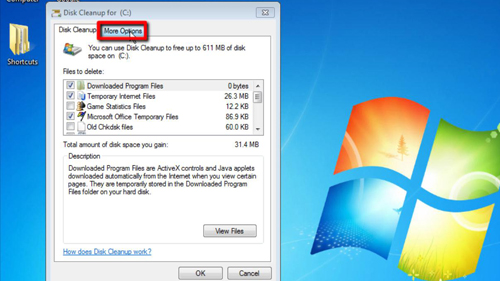 Step # 4 – Uninstalling a Program
Find a program that you want to remove in the list and then right click on it. Click "Uninstall" in the menu that appears and click "Yes" in the dialog box. Windows Installer will load and will begin to remove the program. This process will vary depending on what program you are removing, simple go through the steps until this is completed. These are two ways of how to free disk space on your computer.