In this tutorial you will learn how to move the mouse cursor with keyboard for Windows.
Step 1: In order for the screen pointer to be driven by the numeric keypad, you have to activate Mouse Keys.
Click Start, and then select Control Panel.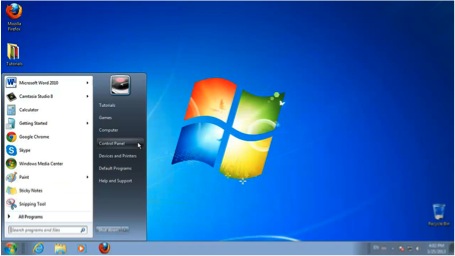 Step 2: Select the "Ease of access" section.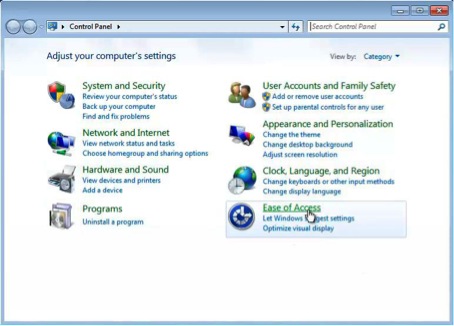 Step 3: Part of the "Ease of access Center", select "Change how your mouse works".
Step 4: At the section "Control your mouse with the keyboard", check the box for "Turn on Mouse Keys".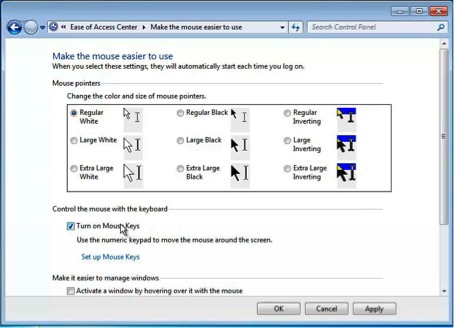 Step 5: If you need to adjust the speed and responsitivty of Mouse Keys, click Set Up Mouse Keys.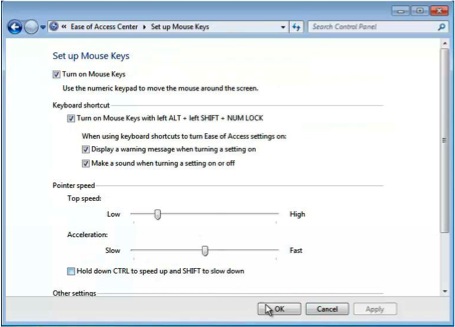 Click OK. Exit the Control Panel.
Result: You have now configured your numeric keypad to move your mouse.