Printing is a fundamental part of Word, this tutorial will show you how to print Word document.
Step # 1 – The Standard Print
At its most basic, printing in Word is just taking what is on the screen and putting it on paper. To do this just click "File", click the "Print" tab and then the big "Print" icon at the top of the window. Your document will start to print on your default printer and that is essentially how to print word document.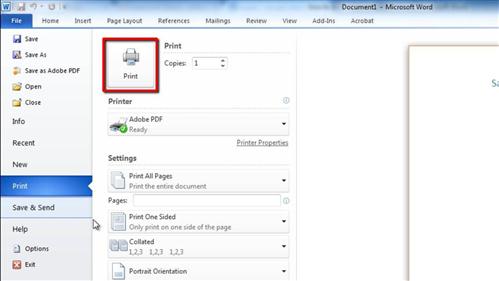 Step # 2 – The Print All Pages Dropdown Options
As you would expect for a complex word processor, Word has a large number of additional print functions. These are all accessible from the "Print" window we just saw. Let's have a look at some of the most popular functions, click "File" and then "Print". Under the "Settings" heading you will the option "Print All Pages", click this and you will be presented with a drop down box with numerous options such as printing just the current page, or choosing just to print either the odd or even pages.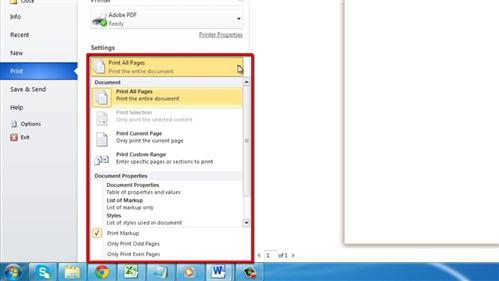 Step # 3 – Printing Only Specific Pages
Below this drop down option is another option called "Pages", next to this you can enter the pages that you want to print. For example, you can either enter an individual page, or multiple pages separated by commas, or enter a range indicated by a hyphen between numbers.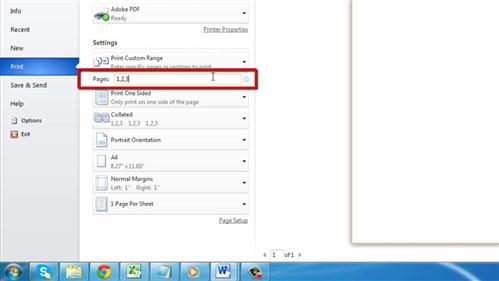 Step # 4 – Other Advanced Options
Below this there are further advanced options, many of which are related to the setup of the page, such as whether it is portrait or landscape. The final option in the list allows you to print multiple sheets per page which can be useful if you are printing notes and want to save on paper.