This tutorial will show you how to sign a pdf which can be useful if you need to sign an official document.
Step # 1 – Deciding Where You Want the Digital Signature
Open the PDF that you want to sign in Acrobat, in this tutorial we are using Acrobat XI. In the top right of the window click on the "Sign" option and from the new options that appear click "I Need to Sign". From the new options click "Place Signature". In the dialog box that appears click "Draw New Signature Rectangle". Scroll down to where you want to sign on the document and draw a rectangle where you want the digital signature to appear.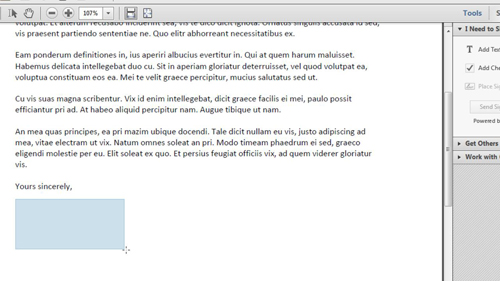 Step # 2 – Establishing a New Digital Signature
Here you can see that it is asking us to sign using a digital signature we have already set up on this computer. Let's create a new one just so you can see the process of doing so, click the drop down box at the top and click "New ID". In the "Add Digital ID" wizard click the "A new digital ID I want to create now" option and then "Next". Click "Next" again. On the next page enter all of your details. Leave the last two drop down boxes as they are. Click "Next". Enter a password and click "Finish".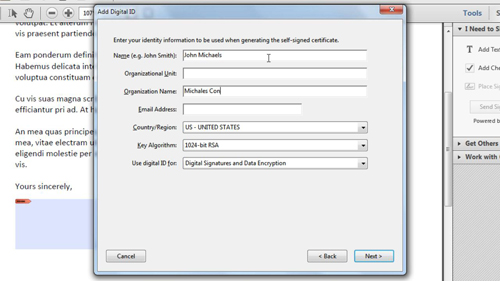 Step # 3 – Completing the Signing Process
You will now be shown how your new digital signature looks and to sign the document, simply enter your password and click the "Sign" button at the bottom. Save the document when you are prompted to and you will see your digital signature appear at the bottom of the document and that is how to sign a pdf digitally.