In this tutorial you are going to learn where to find IP address which can refer to two things, the IP address you have on your local network and the IP address you broadcast when you are on the internet.
Step # 1 – Opening Your Connection Information
First we are going to look at how to find the IP address that you have locally on your home network. This can be valuable to know when you are network troubleshooting. In the notifications area click on your network connection and in the box that appears click "Open Network and Sharing Center". In this window you will see a connection (here you can see we have a "Local Area Connection", but yours might be wireless), click on this.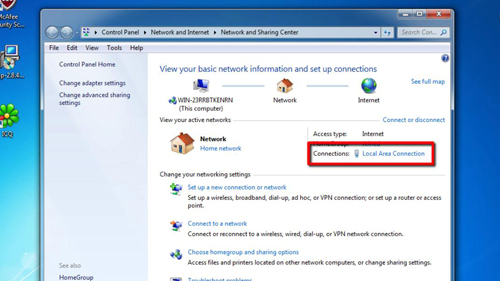 Step # 2 – Finding the Local IP
In the window that appears click the "Details" button. From the list locate "IPv4 Address" and look to the right of this, the string of numbers is your local IP address.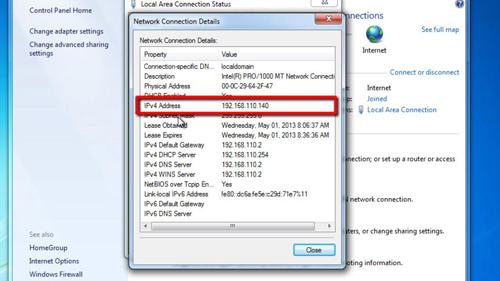 Step # 3 – Finding Your Public IP
When you browse online you will have a different IP address and the easiest way to find this is to use an internet browser. Open your preferred browser and navigate to your local Google site and search for "what is my IP". Google will produce a page of results and at the top you will see your public IP address has been identified and that is where to find IP address.