In this tutorial, we will teach you how to Convert .swf To Avi. We will teach you how to import a swf file and then convert into an avi. We will export it eventually so that you'll be able to create an avi file.
Step 1 – Import to stage
Follow this Step by Step guide to learn how to Convert .swf To Avi.
In the Flash program, go to the "file" tab and under import, select the "import to stage" option. You can always use the "ctrl+r" shortcut key.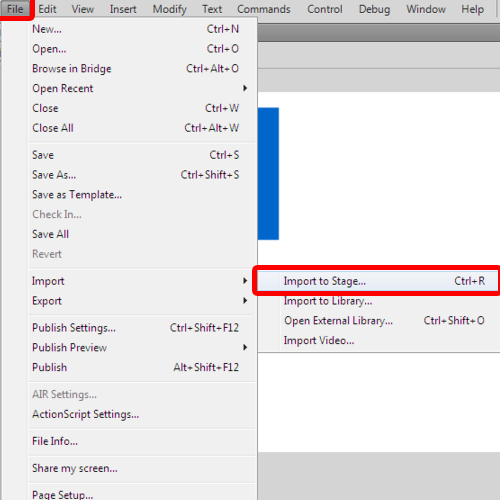 Step 2 – Open swf file
In the import window, select the swf file that you want to convert. After you have selected the file, click on the open button.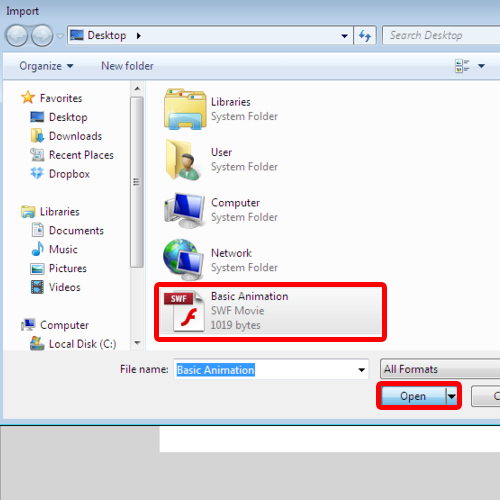 Step 3 – Preview dialog box
Once done, press the "ctrl + enter" key in order to preview your swf file.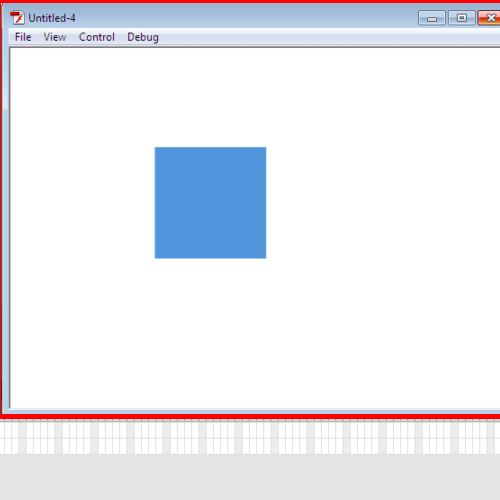 Step 4 – Export Movie Option
Once you are done with the preview, go to the file tab and under export, select the "export movie" option.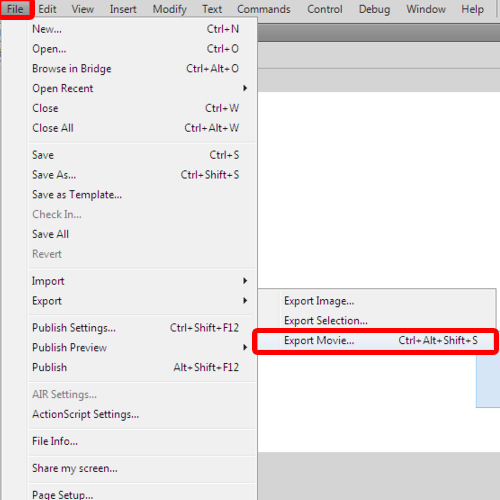 Step 5 – Save as AVI
In the Export Movie window, change the save as type to windows avi from the drop down menu.
Once you have selected it, click on the save button. In this manner, you can convert a .swf into an Avi.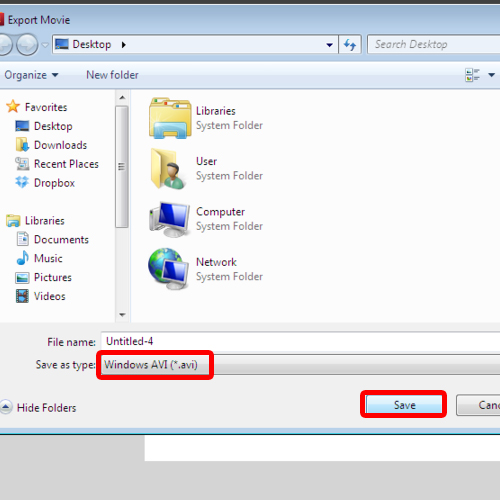 Step 6 – Export windows avi settings
As a result, the export windows avi settings window will appear on your screen. Over there, you can change the height or the width. Click on the ok button to start the exporting process.
Step 7 – View AVI file
Your avi video will be created as a result. In this tutorial, the avi file that we created can be seen on the desktop. In this way, you can convert a .swf into an Avi.