In this tutorial you are going to learn how to play zerg rush in Google which is a fun easter egg that is included with the search engine.
Step # 1 – Accessing the Game
Start by navigating to Google. All you have to do to access the game is type "zerg rush" into the search box and press return. Instantly a box will appear on the right that keeps track of your score and many "O's" will appear on the page attempting to destroy the text.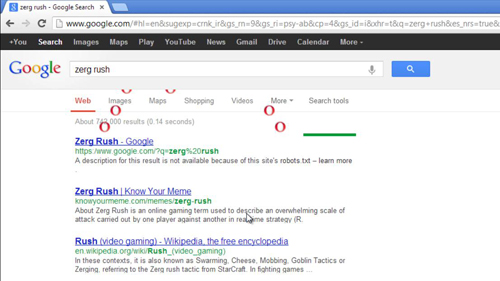 Step # 2 – Playing the Game
You have to click on these 'O's' many times to destroy them and protect the text on the page. The longer you can hold off the attack the higher your score. To cancel the game at any point you can just click the "Clear" button. Once the game is over the O's will arrange into a pattern on the screen, click "Clear" to finish and just run another search to restart the game and that is how to play zerg rush on Google.