How to Add Twitter Feed to Your Tumblr
In this tutorial you will learn how to add Twitter feed to your Tumblr.
Step 1:
Sign in to your Twitter account.
Step 2:
Go to https://twitter.com/setting/widgets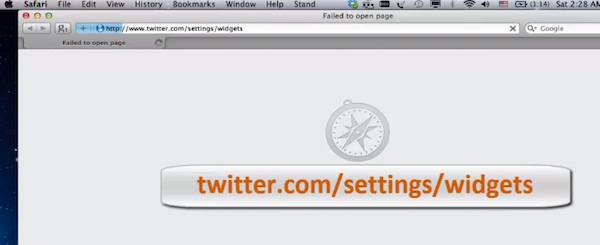 Step 3:
Click "Create new" button in the upper right corner of the page.

Step 4:
Just click "Create widget" in the lower left part of the page.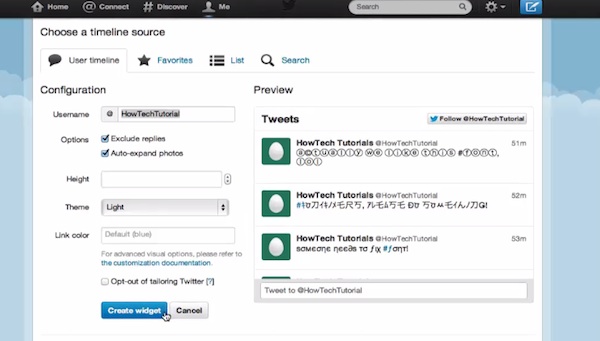 Step 5:
We have just generated the Html code that we'll need later. Right now copy the generated Html code from the window in the lower right part of the page.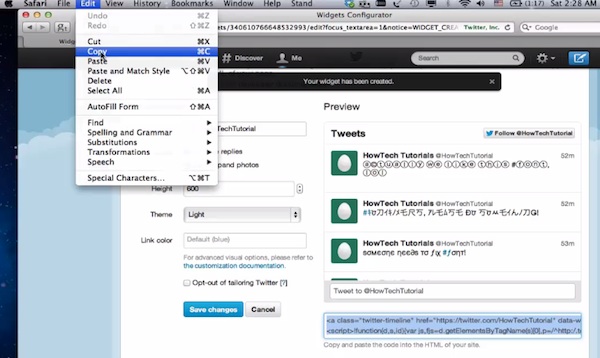 Step 6:
It's time to leave Twitter and go to www.tumblr.com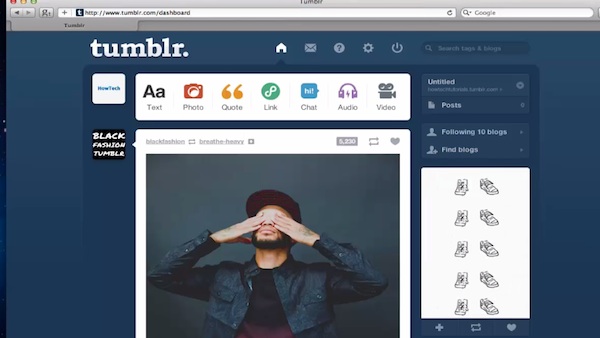 Step 7:
Sign in to your Tumblr account. We're already signed in. Click the button with your account name in the upper left corner of the page.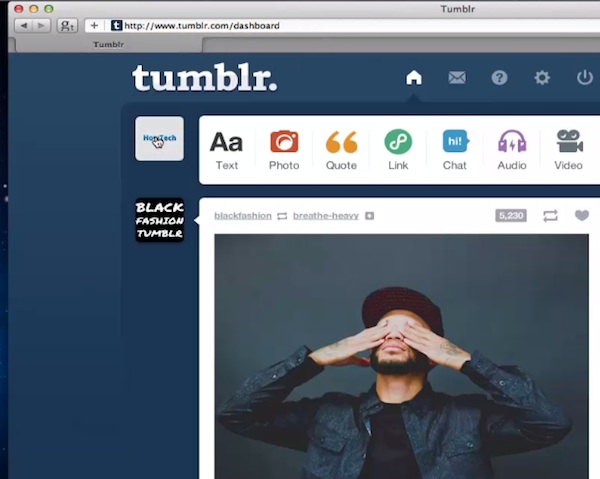 Step 8:
On the new page, click "Customize" button in the upper right corner.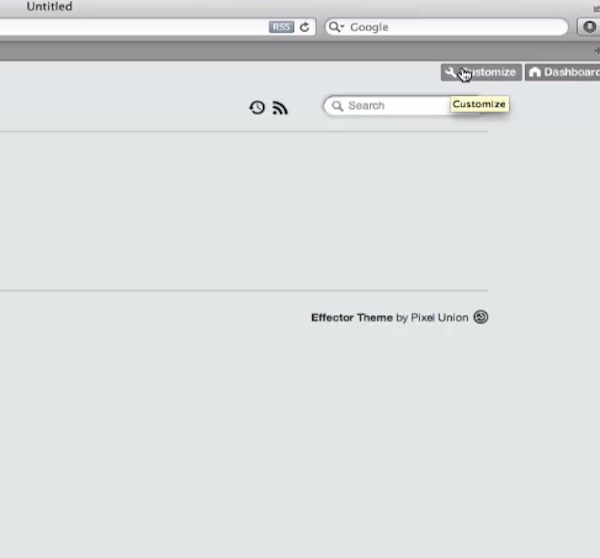 Step 9:
You are redirected to the page where you can edit Tumblr themes. Click "Edit Html" button. You don't have to know programming to do the next step, just paste in the html code you copied before inside the Tumblr theme Html text.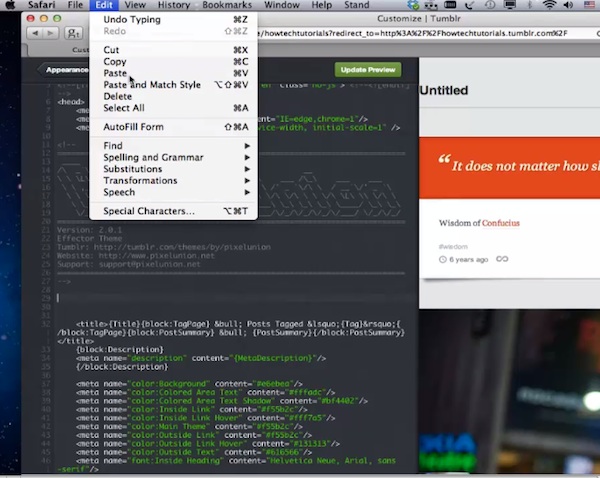 Step 10:
Click "Save" to save the changes and "Update Preview". You can see now the Twitter account tab and Twitter feeds appearing on top of your Tumblr account page.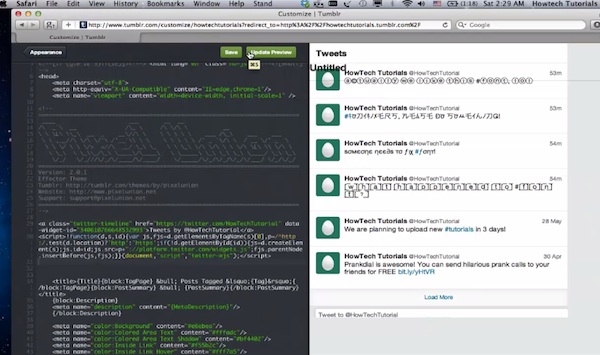 Result: Congratulations! You have just learned how to add Twitter account to your Tumblr.