In this tutorial you are going to learn how to change eBay user ID – this is a very simple process although there are a few limitations over what you can use in your ID.
Step # 1 – Going to the Personal Information Section
Go to eBay and make sure that you are signed into your account. At the top of the page click on the "My eBay" option. On the page that loads click on the "Account" tab. From the list of options on the left click "Personal Information".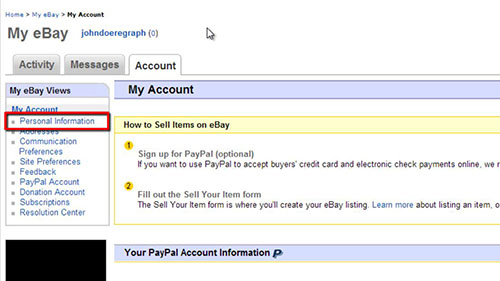 Step # 2 – Changing Your ID
On the right you will see a line called "User ID" and next to this will be your current user ID – to change this click on the "Edit" link in this line. You might need to log into your account again at this point, do this. You can then enter your new ID choice and all you have to do to apply it is click "Save".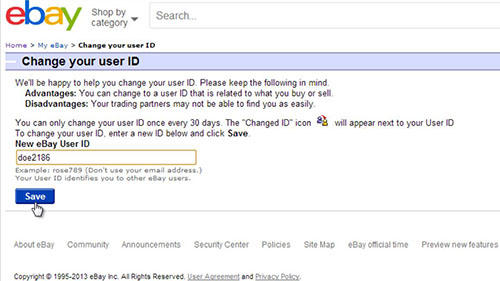 Step # 3 – Confirming the Change
Now, to confirm that the change has been applied, navigate back to the eBay homepage. Hover your mouse over the text at the top left of the page that reads "Hi [your name]". A small box will appear and within this you should see the new user ID you just selected and that is how to change eBay user ID.