In this tutorial, we will teach you how to change the twitter language. Twitter allows its users to change the default language in twitter. People can customize their twitter accounts by selecting their native language as the twitter language.
Step 1 – Go to twitter settings
Follow this step by step guide to learn how to change the twitter language.
First of all, go to your twitter timeline and click on the settings button available in the extreme top right corner. From the drop down menu, select the settings option.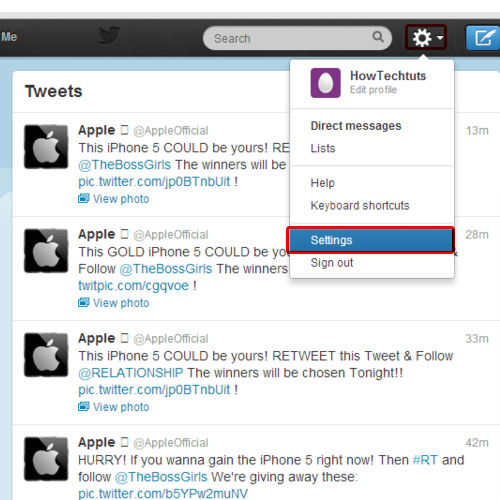 Step 2 – Change language
As a result, the settings page will open. Scroll down a little and click on the languages drop down button. Choose the language that you want to use in twitter. For the purpose of this tutorial, we will use german as the twitter language. Once you are done selecting, scroll down to the bottom and click on the save changes button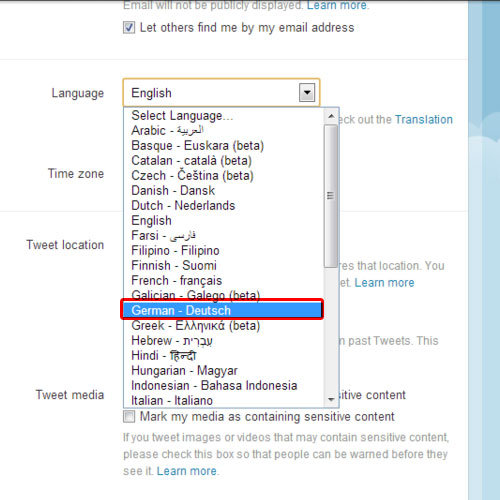 Step 3 – Enter twitter password
A save account changes pop up will appear on your screen. Over here, enter your twitter password in order to incorporate the changes that you just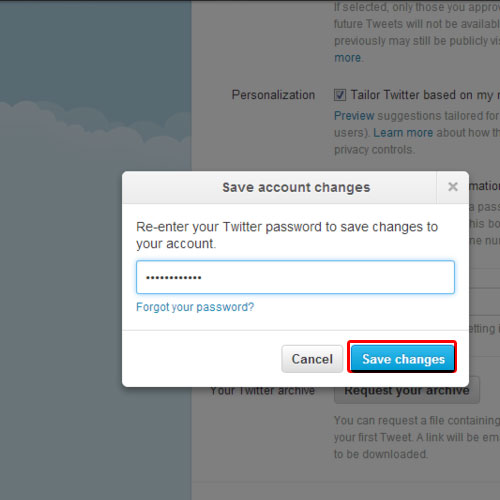 Step 4 – Successful language change
The settings page will re-load and you'd see that English has been replaced by German.