In this tutorial, we will teach you how to change the WordPress "read more" text.
For the purpose of this tutorial, we will be working with a post regarding tortoises. There will be a blue line which says "Continue Reading" at the bottom of the post. These two words are written in wordpress by default. We will teach you how to customize the wordpress read more text as per your requirements.
Step 1 – Open Site Admin
Follow this step by step guide to learn how to change WordPress "read more" text.
First of all, log in to your dashboard with administrative privileges by clicking on the "Site Admin" option.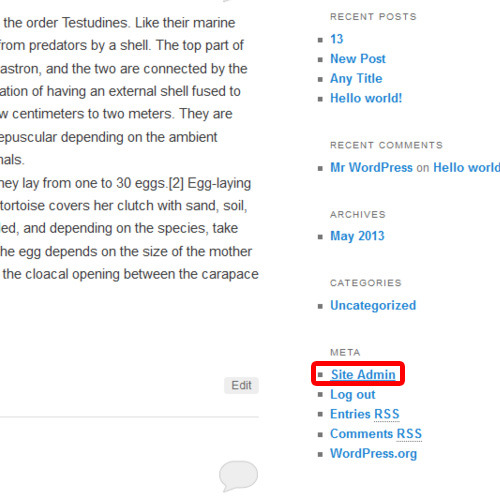 Step 2 – Open Editor
Once you have logged in, go to the appearance tab and click on the "Editor" option from the drop down list.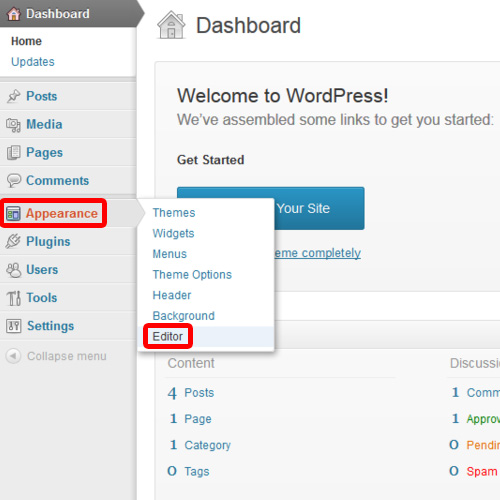 Step 3 – Content.php
Once the editor page opens up, click on the "Content.php" option which is available under the templates list.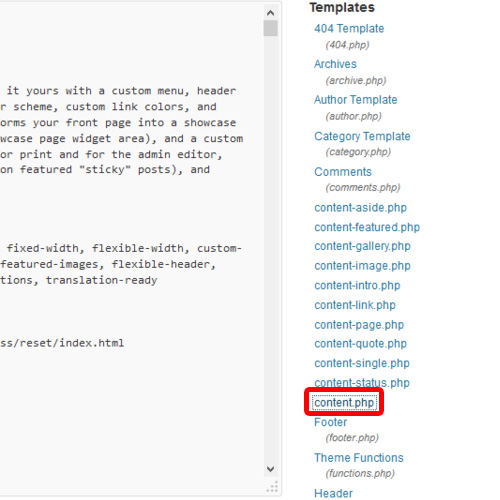 Step 4 – Look for the_content
Once done, the content.php editor will open up. Over here, look for "the_content". Press the
"ctrl + F" key from your keyboard and in the search bar, type "the_content" before you hit the enter key. As a result, the browser will point us to the method we are looking for. You will notice the text written over here within parenthesis. This is the text that is shown for reading the rest of the article.
You can change this to whatever you want.
Once you are done editing, scroll down to the bottom of the page and click on the Update File Button.
You will be notified that the file was successfully edited. You can now re-visit the site and you will notice that the text has been changed. In this manner, you can change wordpress read more text.