In WordPress it has been made very easy for bloggers to activate any theme with appealing effects on their blogs just by Click and Go Methods. The themes provided by wordpress are good and attractive enough and additionally they can be customized and added with many features. In this tutorial we will learn about one of the customizing methods which are about changing wordpress theme name.
Step 1- Logging In WordPress
First of all we need to open the dashboard by logging in using our username and password.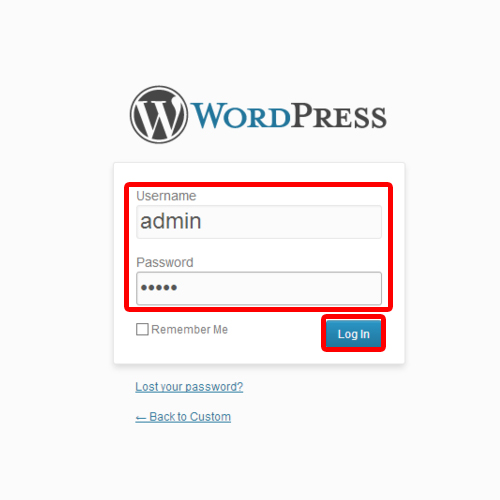 Step 2- Going inside Editor
After that, move over to the appearance tab located towards the left side of the screen and click on the Editor option.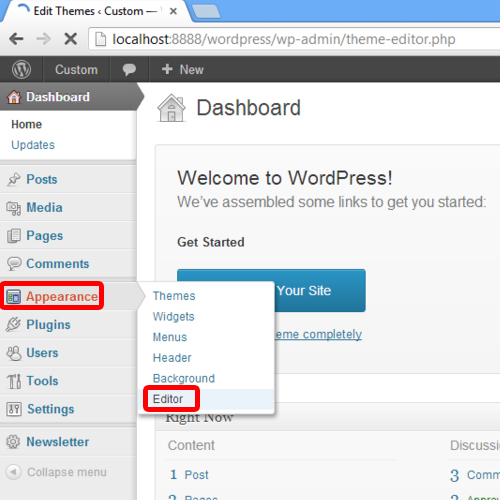 Step 3- Inside Editor
With that done, the theme editor window will open up. Over here, the first few lines are about the theme being used.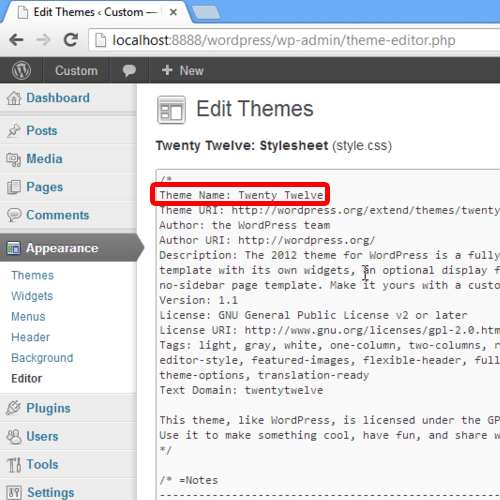 Step 4- Changing the Theme Name
Over here we can see the theme name in the code section. We will simply change the name of the theme to the desired name and click on the "update file" button below.