In this tutorial, we will teach you how to deactivate twitter account and then reactivate it. People want to close their twitter account during times of exams. They deactivate it for a certain time period in which they will not be able to use twitter. Once they are free again, they can always reactivate their twitter account.
Step 1 – Sign into twitter
Follow this step by step guide to learn how to deactivate twitter.
First of all, go to twitter.com. Once the web page loads, you will have to sign in to your account. Enter your username and password and then click on the sign in button to access your twitter account.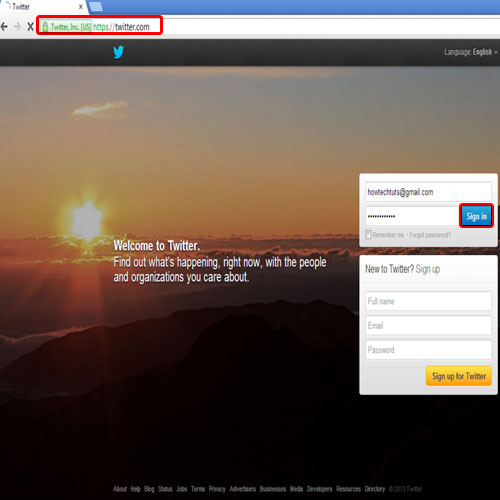 Step 2 – Deactivate my account option
Once you are logged in, click on the settings button and select the settings option from the drop down menu. Once the account settings open, scroll to the very bottom of the page and click on the "deactivate my account" option.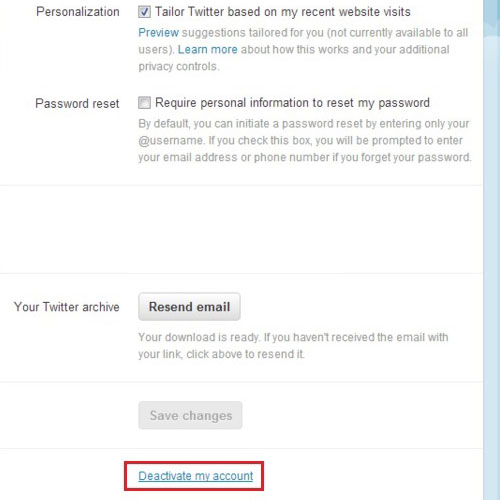 Step 3 – Deactivate twitter
The next page will warn you about de-activation. You will be informed that the user data will only be saved for the next 30 days. Click on the deactivate button again if you want to close your twitter account.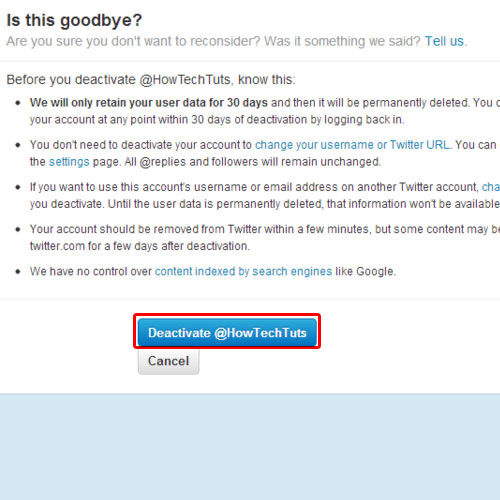 Step 4 – Enter password
A pop up will appear on your screen asking you to re-enter your password. Once you have re-entered your password, click on the deactivate account button. You will be notified that deactivation was successful and your account will be permanently deleted in 30 days.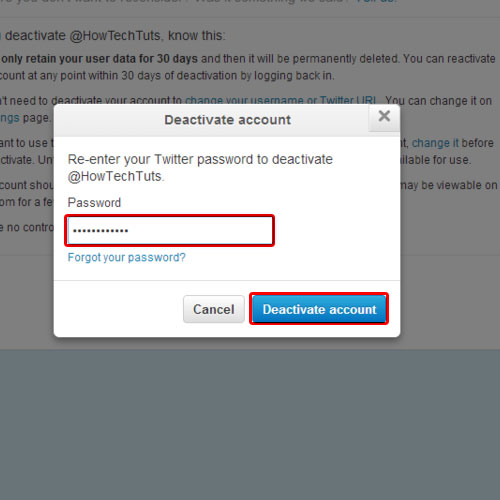 Step 5 – Login to twitter
For the purpose of this tutorial, we will show you how to reactivate your twitter account once it has been deactivated. Simply go to twitter.com and enter your login info in order to login to your twitter account. Once you have signed in, you will be able to see your twitter timeline. Everything is exactly the way it was when you first deactivated it. In this manner, you can deactivate and reactivate twitter easily.