This tutorial is going to show you how to download ICQ and install it on your computer.
Step # 1 – Downloading the Installation File
Start your preferred internet browser and navigate to the site "www.icq.com/download". Click the large yellow "Download ICQ" button and the program will start to download – this process can take some time.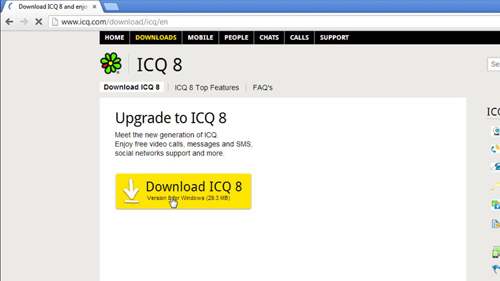 Step # 2 – Installing ICQ
Once the file has finished downloading click on it and in the dialog box that appears click "Run". The installer will start and you need to click "Next", in the dialog box that appears click "Yes". The installation will begin and you need to wait for this to complete.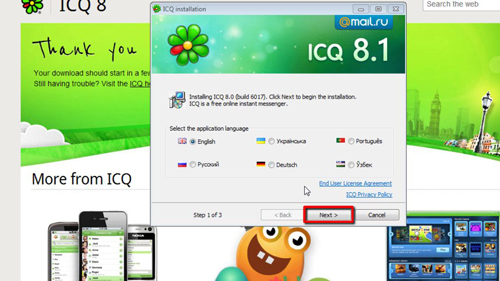 Step # 3 – Using the Program
Once the install has finished the program will automatically launch and you will need to log into your account. Once you have done this you will be able to chat with your ICQ friends and that is how to download ICQ.