In this tutorial you are going to learn how to use eBay vacation mode which can be a good way to let potential buyers know that you are not around.
Step # 1 – Navigating to Change Settings
First you are going to need to have an eBay store. Go to eBay and make sure that you are logged into your account. At the top of the page click the "My eBay" button. On the page that loads click on the "Messages" tab then look to the right and click on "Change settings".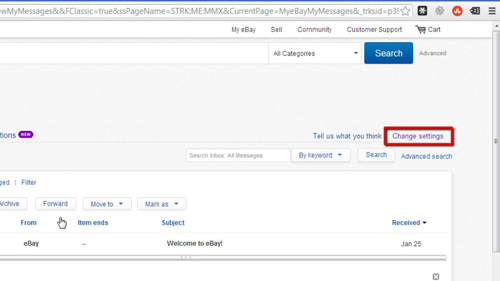 Step # 2 – Entering a Return Date
Scroll down the page that loads and find the area called "Store vacation settings" and select the "Turn on" option, some more advanced settings related to this feature will appear. You can customize these as you wish – here we are opting to hide our fixed price listings and we are entering a return date.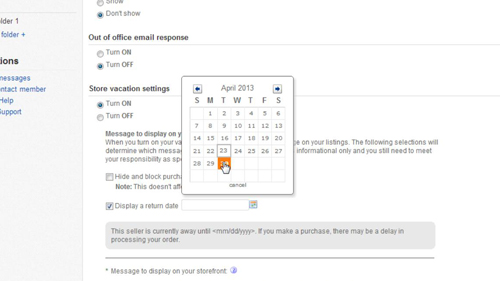 Step # 3 – Entering a Custom Message
Further down the page you can enter a custom message that will be displayed on your store front. Finally you can choose whether you want to auto archive any incoming messages. Click "Apply" and you will be told that the settings have been saved and that is how to use eBay vacation mode.