In this tutorial you are going to learn how to edit ebay account details.
Step # 1 – Finding the Account Settings
Navigate to eBay and make sure that you are logged into your account. At the top of the page click the "My eBay" button. In the new page click on the "Account" tab and on the left a menu will appear with various bits of information about your account, such as "Personal information", "Addresses" and "Communication preferences."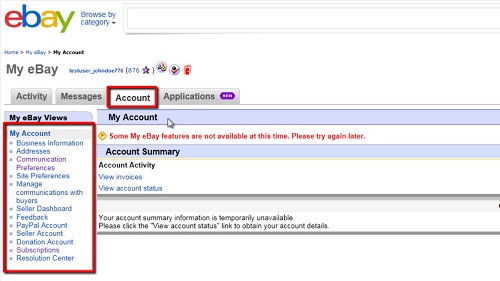 Step # 2 – Editing Personal Information
Let's have a look at editing our "Addresses," click on the link and in the new page you will see information about your addresses, such as where your purchases should be shipped to. We are going to change the "Primary postal address" so click the "Change" button to the right of this. Enter some new information in the fields and click "Add new address." This address will be added and if you want to make it the default address click on the "Make primary" option. The process for how to edit ebay account details elsewhere is the same as this.