Twitter is the new buzz in recent times, with its short and precise way of communicating point of view, it is all but rage. All age group, social classes and both genders alike are interested in this way of expressing their opinions. Healthy debates ensue on Twitter pursuant to any incident or event, and people keep track of each other's lives via the simple tweets therein. You can easily use the advanced search options to search for people in Twitter.
Follow this step by step tutorial to learn How to find people on Twitter.
Step # 1: Go to URL 'search.twitter.com/advanced'
To begin searching for people on Twitter, go to the URL search.twitter.com/advanced. This is the link to make advanced search queries by filling in the requisite information and clicking the Search button.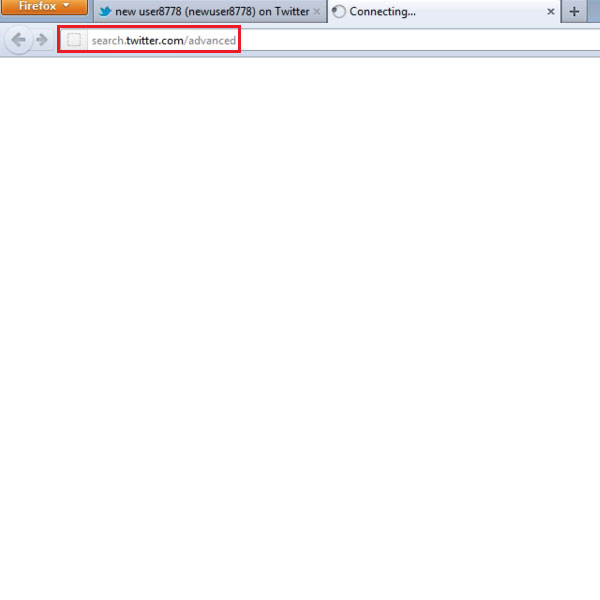 Step # 2: Add related words
In the advanced search window, begin by providing the basic search options such as 'Any of these words'. This search field should be filled with words that may appear related to the person you are searching for. In the picture you can see that the words 'music guitar' are added to the field.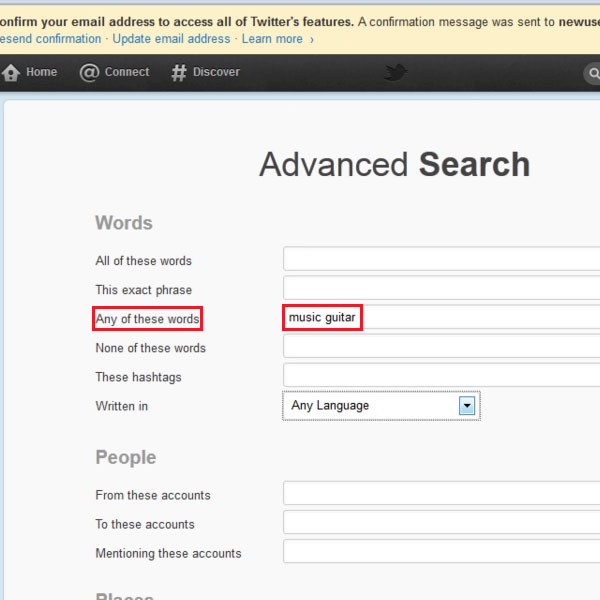 Step # 3: Mention related places
In the search options, you can also mention the place that the person may belong to and even the distance around the related place that the person may be residing in. As shown in the picture, the place is mentioned as 'new york' and the area around the place is given as 50 miles.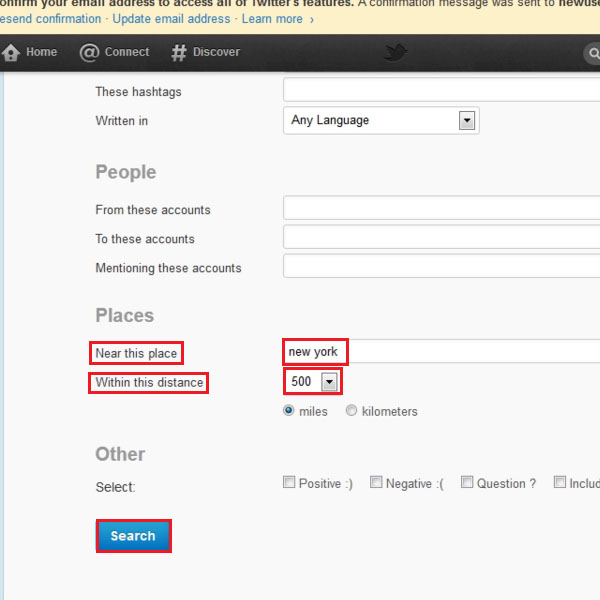 Step # 4: View Search Results
You can view the search results after you have click on the Search button. All the related options will be shown as search results. As shown in the picture, the option of New York's daily news and the tweet related to music are part of the related search results.