In this tutorial you will learn how to get Pinterest invite.
From August 2012, Pinterest dropped its invite-only policy and is now open to everyone.However, if you still want an invite from Pinterest, here is what you need to do.
Step 1. Open up your browser, go to Facebook.
Step 2. Search for "get Pinterest"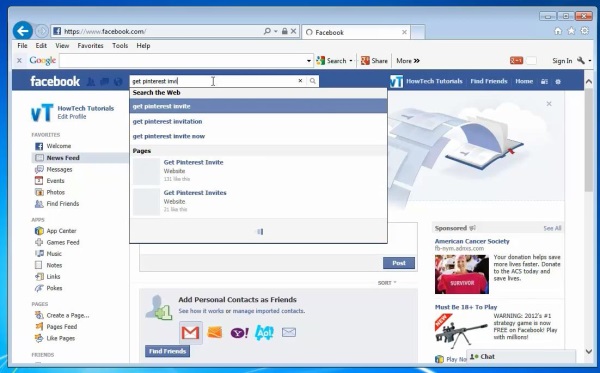 Step 3. Message the administrators of the page and specify that you want an invite. Explain why you still need it.
After a while, your invitation is generated.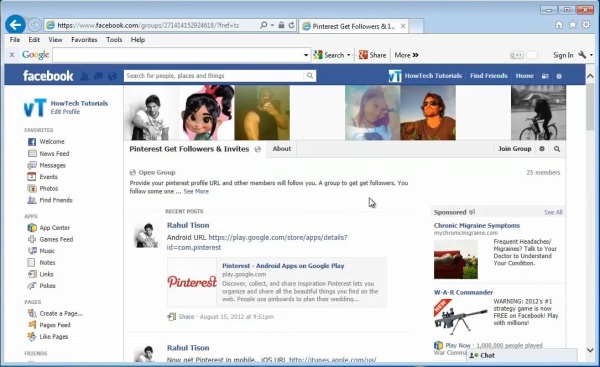 Result: Congratulations! You have now learned how to get a Pinterest invite.