In July Google Reader is going to close down, but this doesn't mean you have to lose all your data. This tutorial will show you how to export your personal data and import it to a new reader.
Step # 1 – Backing up your Google Reader Data
First we are going to look at backing up our Google Reader data. You are going to need to go to Google Takeout, visit the site at "www.google.com/takeout". On the page that loads click the "Choose services" button at the top then click "Reader". A new page will load and wait for Google to compile the data, when it's done, click "Create archive" at the bottom of the page. It will build a file for you to download, when it's done click the "Download" button. You might need to sign into your account again at this point.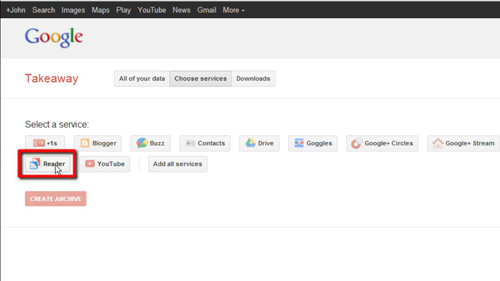 Step # 2 – Finding a New RSS Reader
Fortunately, with the news of the Google Reader closure many RSS readers are making it easy for users to migrate. You are now going to need to choose a new RSS reader – in this example we are choosing to use Feedly, so we will visit "www.feedly.com". As we are using Chrome we see a button called "Get Feedly for Chrome", we will click this. Click "Add" in the dialog box that appears. A new tab will load and you need to click the "Connect to Google Reader" button.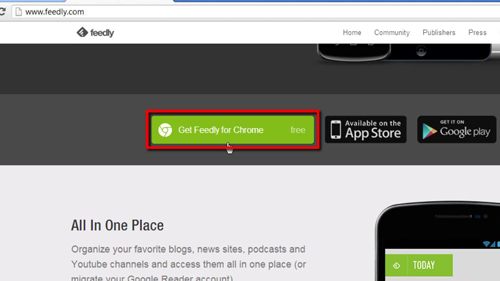 Step # 3 – Completing the Migration
In the dialog box that appears click "Allow access". The window will close and you will be redirected to the Feedly homepage where you can see that all your Google Reader feeds have been imported. That is the simple process for backing up your Google Reader data and importing it into new RSS reader.