A very nice feature of Gmail is that it allows people to group chat. With group chat you can chat with more than one contact at a time. Group chat allows you to communicate with people in a single chat window, thus saving time. Anyone in the chat can invite a person and start a group chat.
Follow this step by step tutorial to learn How to initiate and facilitate group chats in Gmail.
Step # 1: Login to Your Email Account
In this first step, go to the URL: www.gmail.com and enter your Email ID and password. Now click on the Sign in button to login to your email account.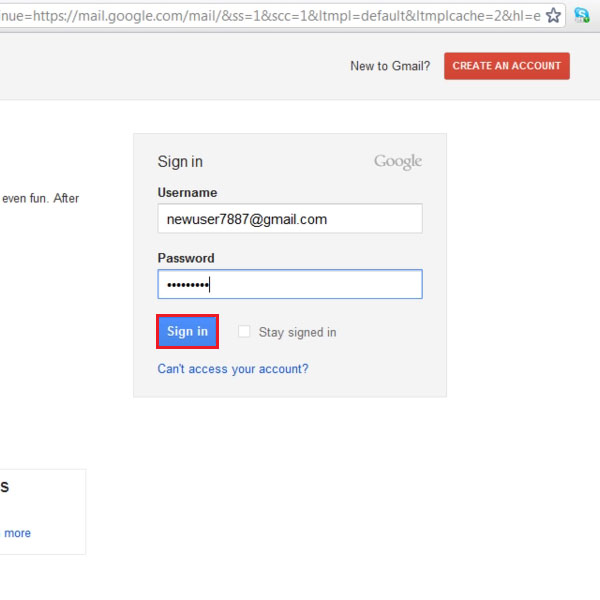 Step # 2 – Normal chat window
A normal chat starts when someone sends a message to another contact via chat feature. Usually there are two people talking to each other in a chat. Below every message there is a time stamp telling the time at which the message was received.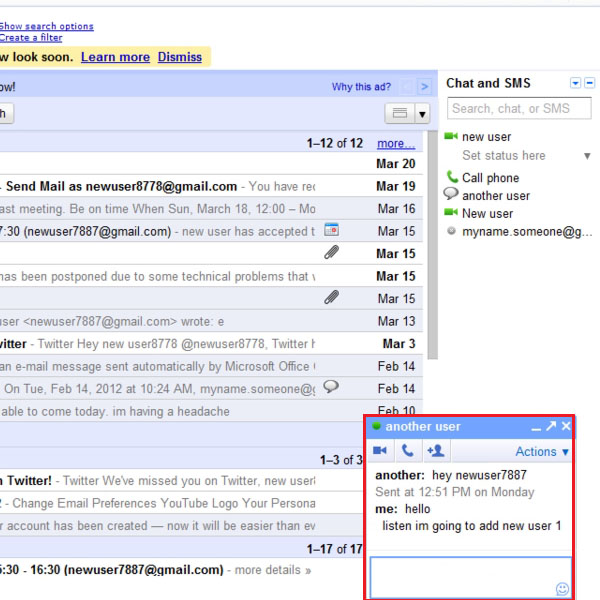 Step # 3: Inviting a contact
You can add more people to a chat, which was previously taking place between two people by inviting another contact. This can be done by clicking on the person icon button which has a "+" sign and a person appearing on it. You will then be required to enter the email address of the person and once that is done you can click on "invite".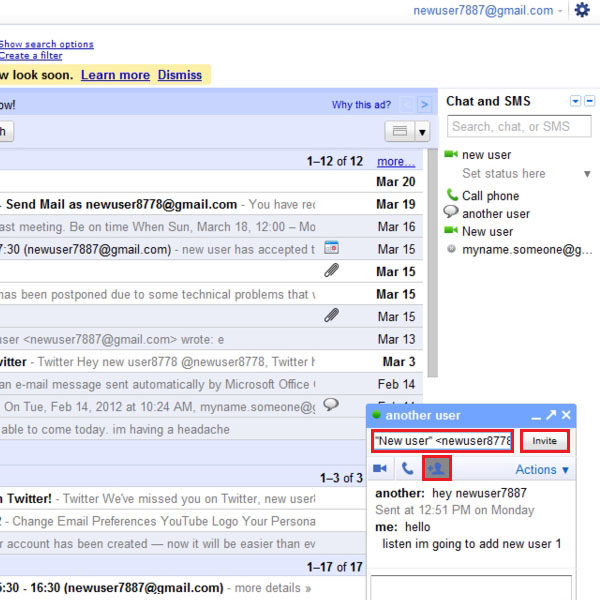 Step # 4: Group chat
After you have invited the person, a message will be received by all existing chat members that a third person has been added to the chat. On the top left corner a number will be shown in inverted commas showing the number of persons in the group chat and below that the names of persons in the chat will be displayed. You can close the window once you are done but the other persons will be able to chat in the same chat window.