In this tutorial, you will learn how to pin a web site with internet explorer. This process is fairly easy and can be done in three separate ways. You can even pin internet explorer websites through a shortcut from your keyboard. Other than this you can pin various webpages to the start menu as well as the task bar. Pinning different websites allows you to easily access them later on. This way your time is saved when you open up your browser. Even more, you can pin those webpages that contain stuff that interests you or even those which you visit often. Through this method, you don't even have to remember different webpages that you keep visiting regularly. You can virtually pin your internet explorer to the taskbar by essentially saving all of your essential websites on the taskbar for easy access.
To understand how to pin webpages in internet explorer follow the Steps given below.
Step 1 – Pin website to start menu
First of all, let's open internet explorer. For this video, we are using Internet Explorer 9.
You can pin a website in multiple ways. For example, first let's go to the menu on the top right corner of the screen, move to the File option and click on the "Add site to start menu" option. This will pin the site to the start menu.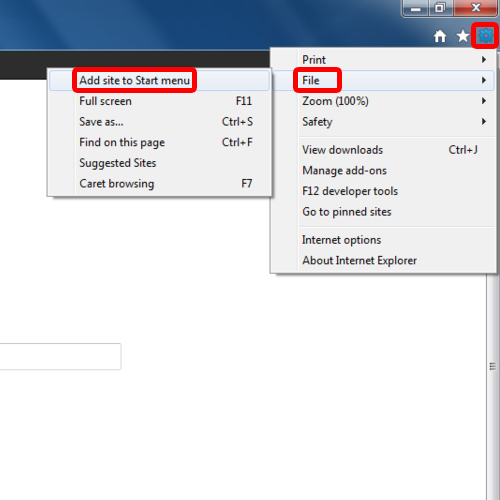 Step 2 – Use shortcut to pin website
Alternatively, you can simply press "alt+t", if you are using internet explorer 9, and then press M to pin internet explorer websites to the start menu.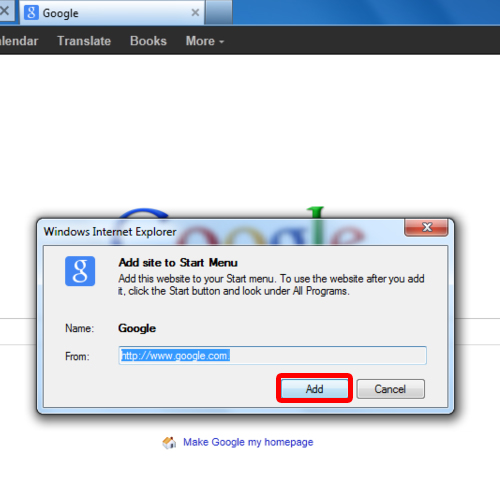 Step 3 – Pin website to taskbar
Alternatively, simply move to the website's icon and drag it to taskbar below. This will pin the website to the taskbar.
And that's how you can pin internet explorer to the taskbar by essentially creating a taskbar that contains your most frequently visited websites on this browser