It used to be possible to open a direct stream to a YouTube video in VLC player but this was prevented by YouTube recently. In order to watch YouTube videos in VLC you will now need to first download the video from YouTube.
 
Step # 1 – Copying a YouTube video URL to the Clipboard
First, go to YouTube and find the video that you want to play in VLC. When the page with the video has loaded copy all of the information in the address bar to the clipboard.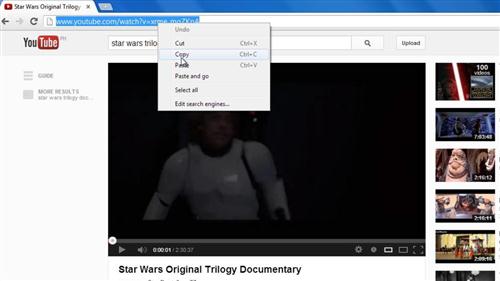 Step # 2 – Starting the Download
To download the video, open a new tab and navigate to "www.keepvid.com". Paste the URL into the bar at the top of the page and click the "Download" button. You will be asked to let Java run, click "Run this time" and in the window that appears click "Run". A list of download options will appear further down the page, you will need to choose the quality of download you want – here we are selecting "720p."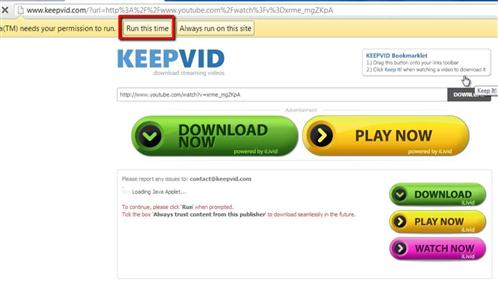 Step # 3 – Playing the Downloaded File
The file will start to download and when it has done all you need to do is click on the file at the bottom of the window. VLC will open and the video will start to play. If you do not have VLC set as your default video player, click on the drop down arrow next to the downloaded file and click "Show in folder". Right click on the file in Explorer and click "Open with…". Choose VLC from the programs available and then "OK" and the video will start to play and that is how to watch YouTube videos in VLC.