WordPress gives its users a very user friendly interface to manage and customize their blog site. The dashboard is lined with set of functional options to help the user with the administration. One added feature of the dashboard is the dashboard home where a summary of the site is displayed that includes number of posts, recent comments, any pending actions that need attention, and WordPress developer's blog that posts new updates on WordPress development.
In this tutorial we will learn to customize wordpress dashboard by simply removing it from our blog. 
Step # 1 – Dashboard
Users can have custom wordpress dashboards which can also contain the functions as per requirements. Some users don't even want their blog page to be displayed, so, to remove the blog we just have to navigate to the top right of the dashboard home page, and click screen options.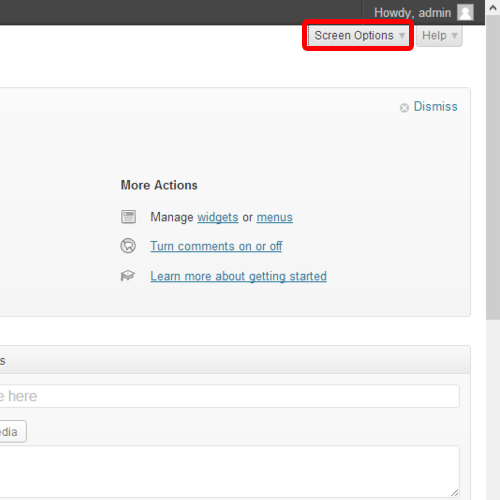 Step # 2 – Removing Blog Page
From the Screen Options, we just uncheck the "Wordpress Blog" option