In this tutorial, you will learn how to SEO Alt tags in your website.
SEO Alt tags basically define the images that you are using in your website or blog post. This helps the search engines find them in the search results.
Step 1 – Configuring SEO alt texts
In this tutorial, we will walk you through on how to add Google News to your website. If we scroll down, we have an image for every step over there. So how do we define what's happening in the image for the search engines to find them in searches.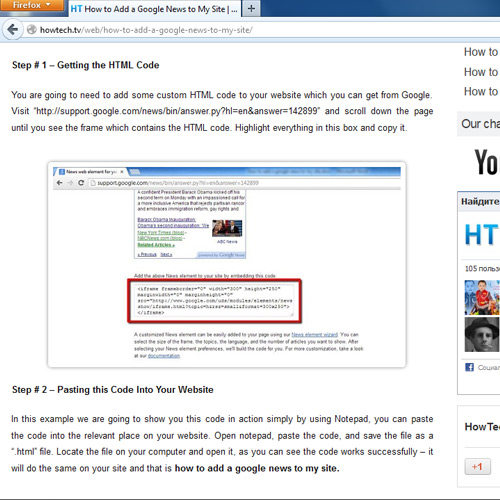 Step 2 – Embed SEO Alt tags
If we look into the code over here, you can see the alt text appearing within the seo alt tags. Over here it says the html code to embed in your site. Search engines cannot read any of the media content, be it images or videos. Therefore, we have to optimize the images in such a way, that it's more seo friendly.
Just like the rest of the content on your website, using keywords within the seo alt tags only optimizes your website. It's only helpful to be clear and descriptive, using keywords where appropriate.