In this tutorial, we will teach you how to set up older version of the Flash Player. It is recommended that you keep the latest version of the flash player installed on your system for optimal experience. New versions of the flash player might not have the complete security updates at times. Thus, people might look up for flash player older versions.
Step 1 – Open forums.adobe.com
Follow this step by step guide to learn how to install older version of the Flash Player.
First of all, open up any browser and open forums.adobe.com. As shown in the video, open the thread titled "how do I revert to a previous version of flash player".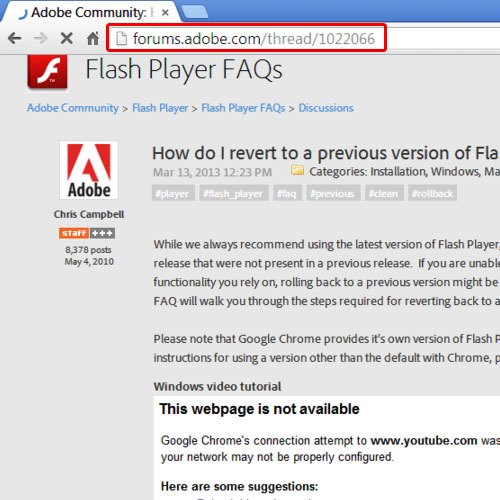 Step 2 – Locate the older version
Once the page loads, scroll down a little until you see the 10.3 version installation option. Latest version of 11.x may not have all the security updates but will have more recent features. Thus, we will look for flash player older versions. We will go for the 10.3 build which has security patches applied fully. Click on the 10.3 version hyperlink and you will be redirected to a new page.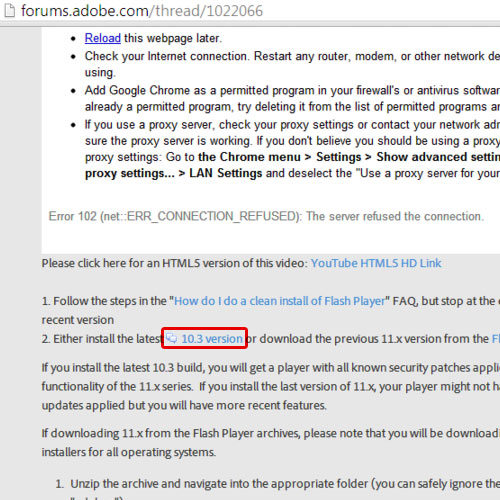 Step 3 – Download older version
In this new page, choose the 10.3 version for Internet Explorer. As a result, the download will begin. You can monitor the progress of the download at the very bottom of your browser. Once the download has completed, click on the setup file.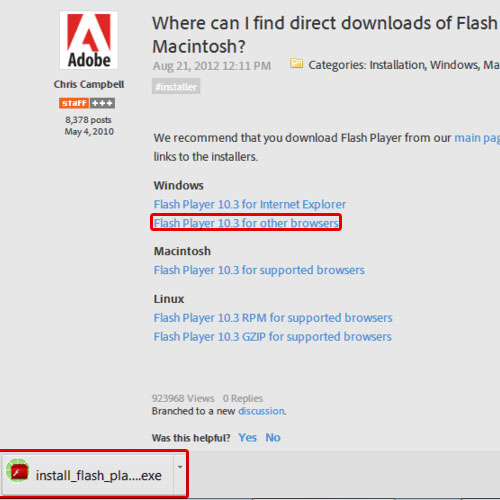 Step 4 – Adobe Flash Player installer
As a result, the adobe flash player installer will appear on your screen. Check the "I agree to the terms" option before you click on the install button. Once the installation has been completed, click on the done button to exit the installer.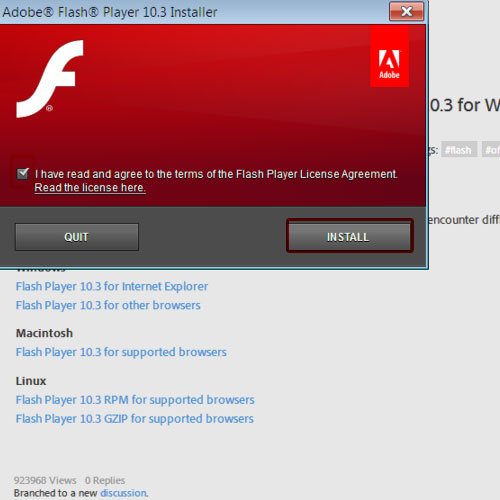 Step 5 – Go to Program & Features
In order to check whether the installation was successful or not, go to the start menu and open control panel. From there, open the program & features window. Here, you will see that the older version of the Adobe Flash player has successfully been installed.