In this video you would be learning how to disable photo tagging in Facebook. Just follow the few simple steps listed below:

Step No. 1: Privacy Settings Option
First of all sign in your Facebook account and go to the "Account" tab and from the drop down menu select the "Privacy Settings" option.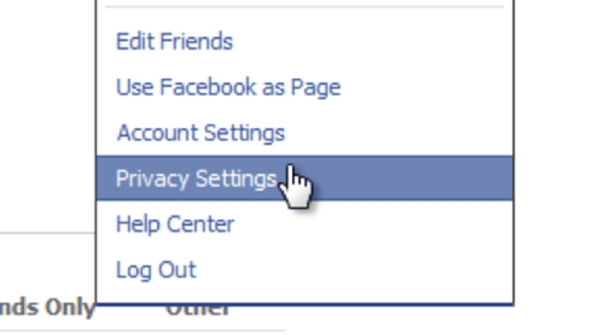 Step No. 2: Customize Settings
Once the new web page loads, click on the "Customize Settings" option.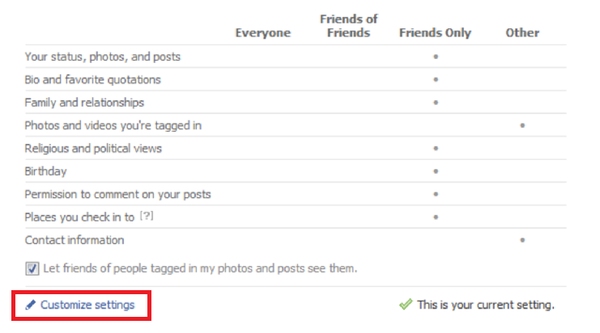 Step No. 3: Suggest Photo's Option
Scroll down the web page and you would see an option titled "Suggest Photos of Me to Friends". Click on the edit settings button next to the option.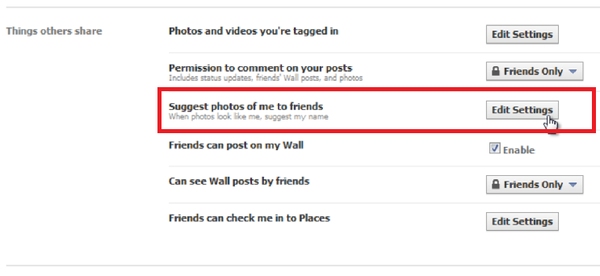 Step No. 4: Enable/Disable Option
Once the pop up window loads, change the option from "Enabled" to "Disabled" and click "Okay". It's that simple. Facebook would now no longer use the facial recognition software to automatically tag you in photos.