This tutorial is going to show you how to unblock twitter which can allow you to bypass any filtering systems in place at your work or school.
Step # 1 – Navigating to a Twitter Proxy
The best way to get past blocked websites is using something called a 'proxy'. This allows you to access the website indirectly through a computer elsewhere that doesn't have such restrictions. Visit the website "www.twitbridge.com" and click the large "Access Now" button.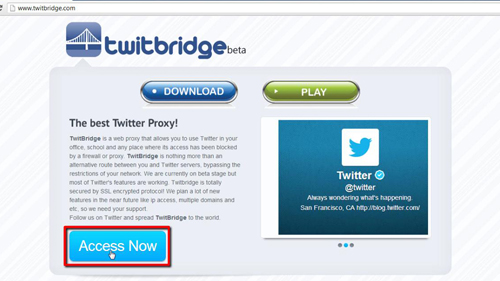 Step # 2 – Using the Proxy
The twitter website will load and it works just the same as the main website. Use your log in details to access your account and you will be able to see your twitter feed just like normal. That is essentially how to unblock twitter.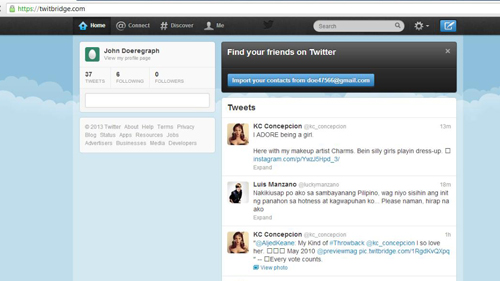 Step # 3 – Find Other Twitter Proxies
Unfortunately, many workplaces are aware of these proxies that allow you to access the site and so they will block them as well. It is entirely possible therefore that TwitBridge will be blocked as well. If this is the case you can use Google to search for twitter proxies – there are so many that it is hard for filtering system to keep up. Visit Google and search for "twitter proxy", several results will appear below. Navigate to anyone of these and the access process will be similar to how it was for TwitBridge.