In this tutorial you will learn how to use Google AdWords keyword tool.
Google AdWords keyword tool is an essential element of any Internet advertising campaign. It helps you to translate popular Internet searches into keywords that you can further use while doing your ad.
With the help of Google AdWords tool, you can get the list of most frequently used keywords and searches, related to subject of your interest.
Let's say we want to promote online our book about calico cats. We want to know which words should we use on our webpage in order to rank better on Google. Here's what we do:
Step 1. Go to www.google.com/adwords

Step 2. First of all, let's create an account.
Click "Get Started Now" button. You'll be taken through several steps in order to create your account.
If you already have email address associated with Google services, choose the first answer to "Which best describes you?"
The next question will appear. We'll pick "I'd like to use my existing Google account for AdWords" option.
Step 3. Now we can sign in to Adwords with already existing Gmail address. We'll do so.
Step 4. The next page asks us to set time zone and currency preferences. We'll do so as well.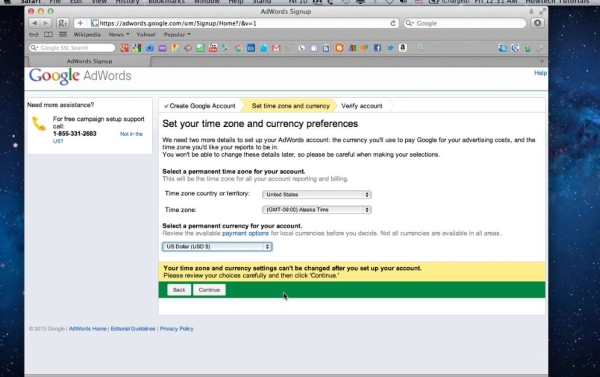 Step 5: Finally our Adwords account is created and we can sign in.

Step 6: We have now accessed Google Adwords interface. From drop-down menu under "Tool and Analysis", choose "Keyword Tool".
Step 7: In the box under "Find keywords", enter your subject of search. Click "Search". You'll be given the stats on most popular search words connected to your subject. Based on search, you can adjust your online presence strategy or even choose different keywords to be triggered.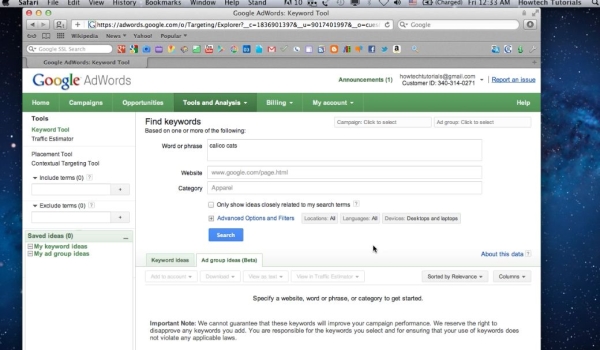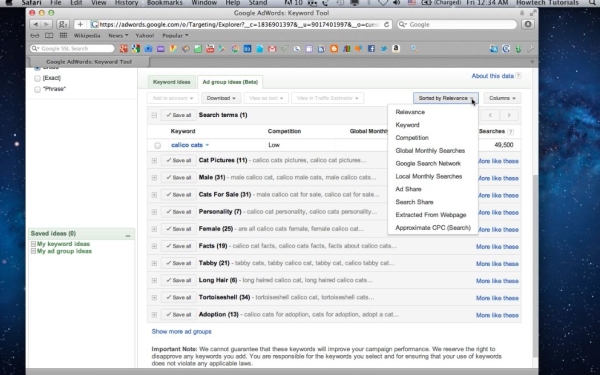 Result: Congratulations! You have just learned how to use Google Adwords keyword tool.