In this tutorial you are going to learn how to do a Google search by voice which can be a very efficient way to use the search engine.
Step # 1 – Navigating to the Main Google Search Page
It might be the case that Google voice search isn't available in your region. To make sure that you have access to the feature it is best to visit the main Google search site. Into you address bar type "www.google.com/ncr" – the 'ncr' stands for 'no country redirect' meaning that you won't automatically be taken to your local Google.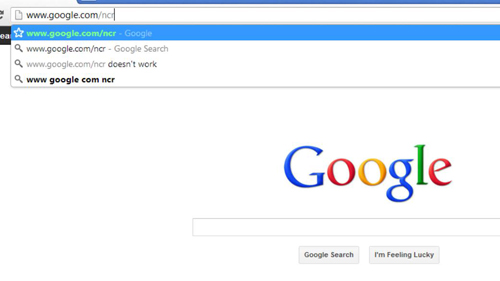 Alt= "Navigating to the main Google search site"
Step # 2 – Doing a Voice Search
You can see that this search bar has voice recognition as there is a small microphone icon to the right of the search bar. All you need to do is click on this and you will be prompted to speak you search terms, do this. Of course, for this to work you will have to have a microphone set up – most of the time your computers built in microphone will work just fine. Google will recognize what you have said and conduct a search and that is how to Google search by voice.