In this tutorial you are going to learn how to use ICQ chat which can be a great way to communicate with people online.
Step # 1 – Chat Online
The first option with ICQ is chatting online. You are going to need to navigate to the ICQ site, this can be found at "chat.icq.com". Once the site has loaded you can easily jump into a chat room by just clicking on the title of the group you are interested in. You'll need to enter a username and click "OK" and then you'll be able to interact in the group. To enter a message simple type something into the box and hit return.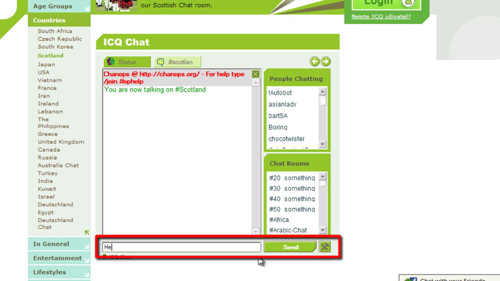 Step # 2 – Using the Chat Client
Alternatively you can use ICQ to chat through the downloadable software. Click "Home" in the top left of the page and on the page that loads click the yellow "Download ICQ" button. The file will begin to download and you will have to wait for this to complete. When it has completed click on the downloaded file to open it and in the dialog box that appears click "Run".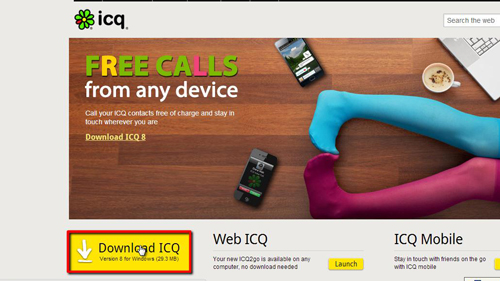 Step # 3 – Installing ICQ
Choose your language and click "Next." Deselect all of the checkboxes on the next page and click "Next" again. Click "Yes" in the dialog box that appears and ICQ will begin to install. The program will start and you need to click the "Register" link. Enter the details required to create your account then click "Send".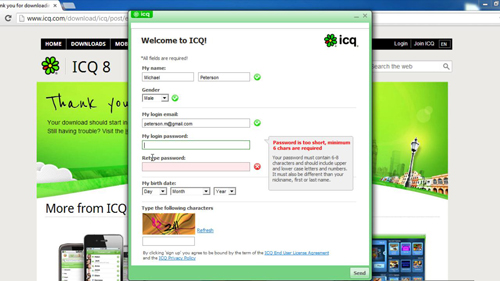 Step # 4 – Chatting to a Friend
You now need to go to your email account to confirm the sign up. Open the email from ICQ and click the confirmation link within it. A new tab will open confirming you signing up. Go back to the ICQ app and sign in using the details you just created. Adding contacts is a great way to get started with ICQ. Click the "Add contact" button and type a search term for the contact into the box that appears and click "Search". A list of results will appear and you need to click on the person you know and click "Add". In the dialog box that appears click "Request authorization and add". Once this person has authorized you to contact them you will be able to chat with them in ICQ. This has just been a basic introduction to ICQ chat.