In this tutorial you will learn how to use people search in Myspace
Step 1. Log in to your MySpace account.
Use the new.myspace.com interface.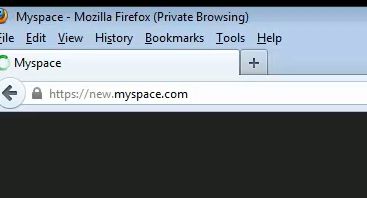 Step 2. From the Discover menu, choose "People"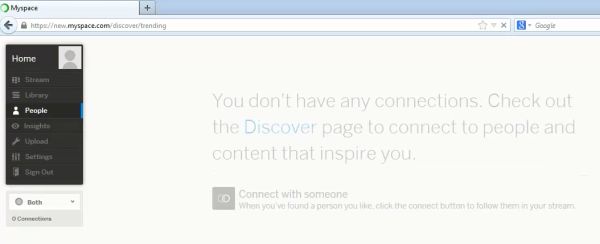 Step 3. Adjust the sliders according to your curiosity.
Step 4. Enter Location, interests and profile type.
Your search is adjusted in real time.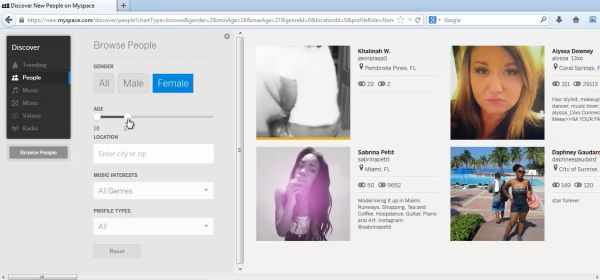 Step 5: Once you finished, scroll the window to the right to reveal your findings.
Result: You have learnt to use people search in the new Myspace.