In this tutorial you will learn how to register to vote by mail, so it'll be more efficient for you to vote during elections.
Step # 1 – Finding and Printing the Form
Go to "http://www.eac.gov/voter_resources/register_to_vote.aspx" and look where it says "Download the Forms". Click on the first form, titled "National Mail Voter Registration Form — English". A PDF file should open up – hit "ctrl + p" to print the form.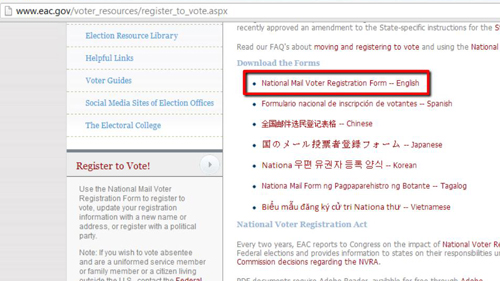 Step # 2 – Filling out the Form
Read through the text and then fill out the forms as accurate as possible. Then look at your states instructions to find out where you need to send in the form. Each state has its own guidelines and rules; therefore it's necessary that you read over your states instructions.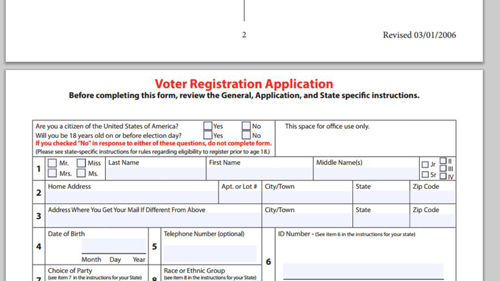 Step # 3 – Sending in the Form
Within your states instructions you will find a mailing address, this is where you will need to send in the filled out form. After you have registered to vote by mail you will be able to vote in US elections. You can request a mail ballot if you wish to fill in your vote from home and send it in, just like how you registered to vote.