In this tutorial you are going to learn what is Chatroulette as well as how to use this service.
Step # 1 – Navigating to Chatroulette
Chatroulette is a service that essentially allows you to have a conversation with a random stranger who is also using the service. Start by opening your preferred internet browser and navigating to the URL "chatroulette.com".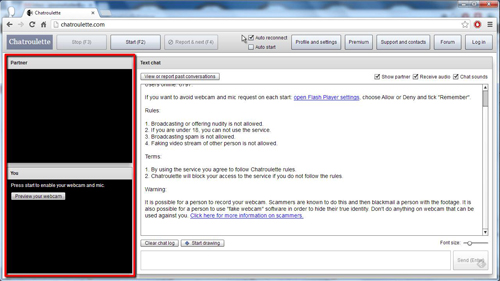 Step # 2 – Signing up to the Service
You will see on the left two windows, these allow you to video chat with your partner. To get started click the "Start" button at the top of the page. A window will appear and you will need to sign up for a free account, choose a username, enter your email and a password twice. When done click "Sign up". Click start again at the top to begin looking for a partner to chat with, when a partner is found the chat will connect.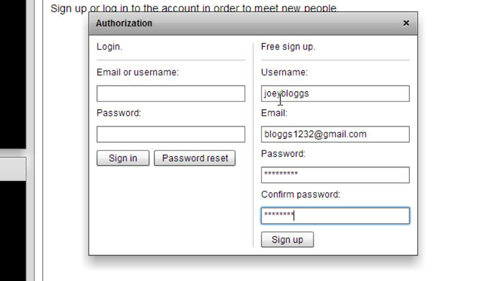 Step # 3 – Using the Service to Communicate
You can enter a text chat into the box below and press return to send the message. The message will be sent and the other person can respond to it. Alternatively you can draw in the message box by clicking the "Start drawing" button and using the mouse to draw something on the screen. This is essentially what is Chatroulette – a service to communicate with strangers online.