This tutorial will show you how to change the layout of your keyboard in Windows 7.
Step # 1 – Navigating to Change Keyboards
Click on the start orb and in the "Search programs and files" field enter "intl.cpl" and hit return. The "Region and Language" window will load and you need to click on the tab which says "Keyboards and Languages". In the new tab click "Change keyboards".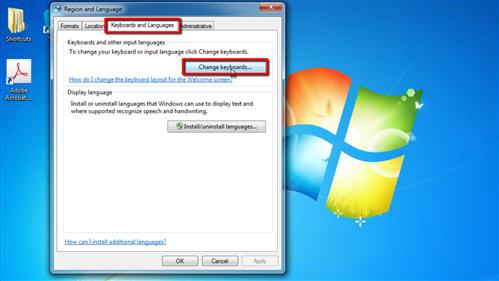 Step # 2 – Finding the Keyboard Setting
In the new window click on the "Add" button and the "Add Input Language" window will load. Find the language that you want to set your keyboard to from the list and expand the option – here we are selecting "English (United States)", within the expanded options click "Keyboard" then choose the option you want. Here "US". Click "OK". Select the US keyboard option from the frame and click "OK".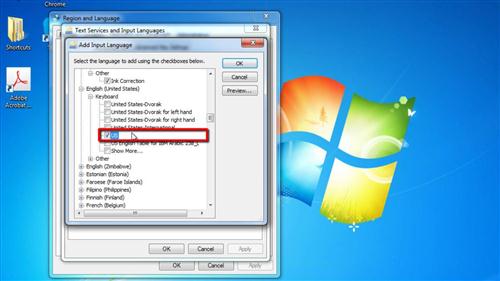 Step # 3 – Completing the Change
Now look on the start bar and you will see some text that reads "EN", click on this and from the list that pops up click "English (United States)" (or whatever language layout you are choosing). This will change the layout to that language and that is how to change keyboard layout windows 7.