Learning how to change welcome screen in windows 7 is not quite as simple as customizing some other parts of Windows 7 as its customization is not a default part of the operating system. This tutorial will show you how to change the welcome screen anyway with the use of some third party software.

Step # 1 – Downloading the Required Program
First of all you need to download the application that is going to allow you to change the welcome screen. Visit the website "tweaks.com/software/tweakslogon", scroll to the bottom of the page and click on the "Download Now" link. On the next page scroll down and click "Direct Download Link". Wait for the file to download.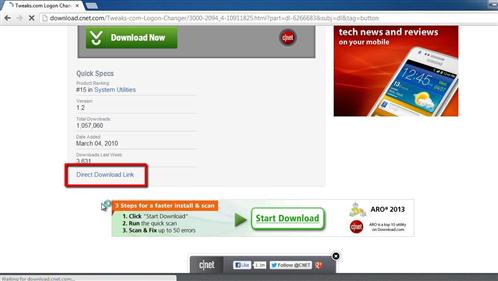 Step # 2 – Changing the Welcome Screen Image
Click on the downloaded file and the zipped folder will open. Double click on the only application within the folder and click "Yes" in the dialog box that appears. The program doesn't require any installation and when it opens click on the "Change Logon Screen" button and find an image on your computer that you want to use and click "Open". Assuming the picture is quite large the program will want to resize it for you, click "Yes" and you will be told that the change has been completed, click "OK".
Step # 3 – Testing the Change
To make sure that the change has been made the program comes with a "Test" button that will take you to the logon screen, click it. As you can see the welcome screen background has been successfully changed. Simply click your username to go back to the Windows desktop and that is how to change welcome screen in windows 7.