Windows has been continuously advancing and upgrading its applications and components. Its latest version "Windows7" has the most advanced features and compatibility options. It comes up with a user friendly interface and various modification options through which users can personalize their computer to a great extent. It also offers an option to change startup programs settings to control the execution of applications and schedule tasks at system startup. By changing its settings, you can control and edit startup programs according to your requirements.
Follow these few steps to learn How to Change the Startup Programs in Windows 7.

Step # 1 – Open the msconfig.exe File
In this first step, click on the start menu and open the "msconfig.exe" file. You can easily search this file by typing its name in the windows search box.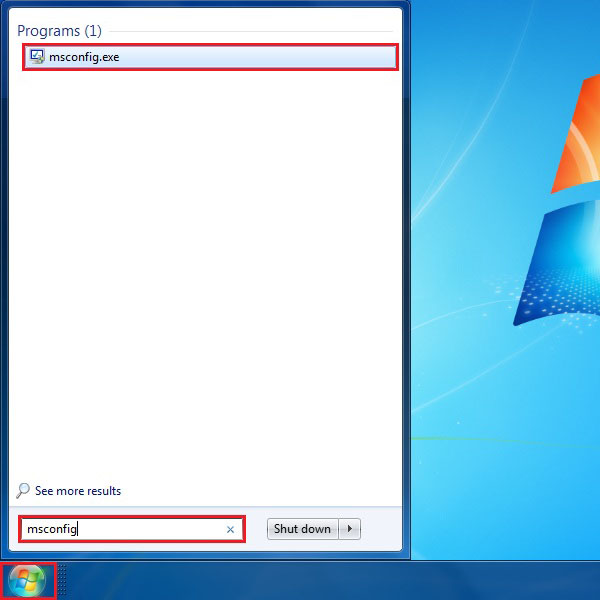 Step # 2 – Change the Startup Programs
Once you opened the "msconfig.exe" file, a new window will appear in front of your screen. This is the System Configuration window which will allow you to change and modify various settings of windows performance and startup.
Now click on the Startup tab which will then display a list of programs which run on startup. Here you can disable programs which you don't want to execute by removing the check on their names.
After completing this, click on the Ok button to save these settings and exit.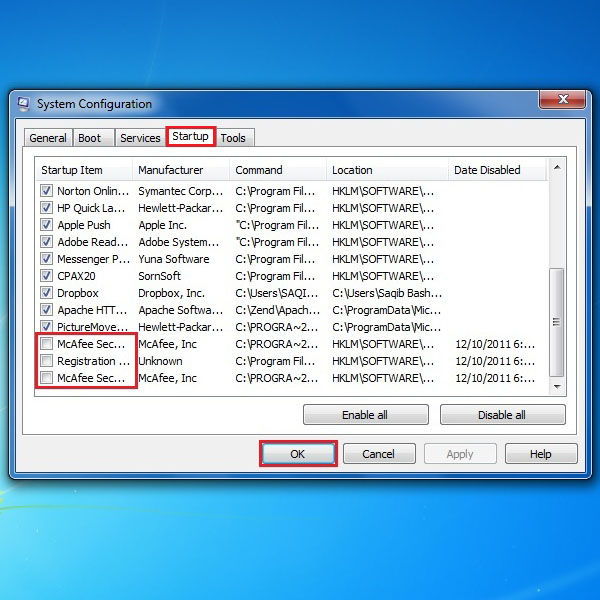 Step # 3 – Another Option to Change the Startup Programs
Here is one more way to change the settings of programs which run on the startup. Click on the start menu and select the All Programs options form the list.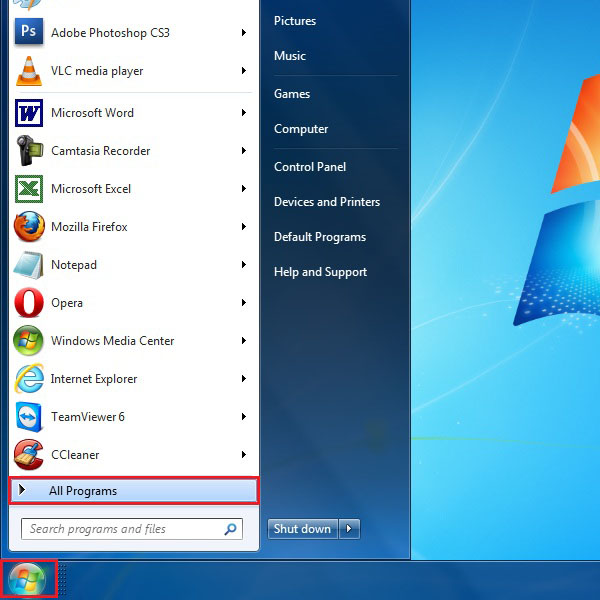 Step # 4 – Open the Startup Folder
Now in this menu, you can see a folder named "Startup". Right click on it and select the "Explore all users" option from the menu to open it.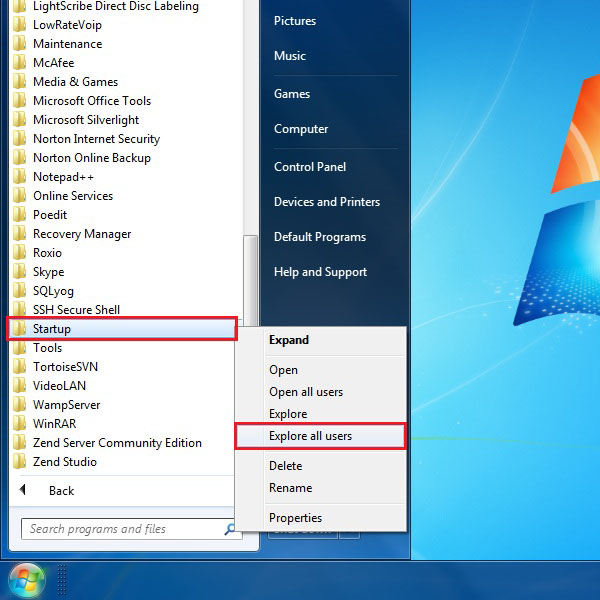 Step # 5 – Add or Remove Startup Programs
Now when you are in the main startup folder, you can see the shortcuts of few programs available in it. These shortcuts are for programs that run on startup. You can add or remove these shortcuts to adjust the execution of startup applications and programs.
These were a few ways to modify and control the startup programs in windows.