In this tutorial you are going to learn how to delete duplicate files on your computer which can be a great way to save on disk space.
Step # 1 – Downloading an Application
Manually deleting duplicate files would be a long process but fortunately there are programs that make the process much easier. Here we are going to download one from the site "www.ashisoft.com". On the page click the blue download button and wait for the file to download. When the download has complete click on it to open the file.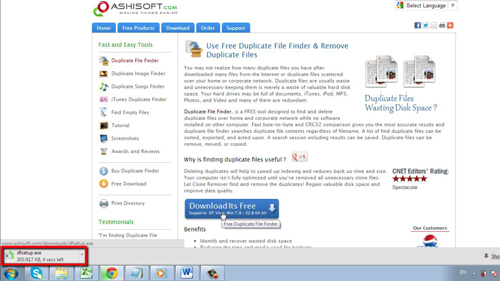 Step # 2 – Installing the Program
Click "Run" in the dialog box that appears. In the installer click "Next" four times and then click "Install". You might need to update your .NET framework, if this is the case, agree to the terms and click the "Install" button – wait for the framework to download and install. When it has finished click "Finish". Also click "Finish" in the original installer window.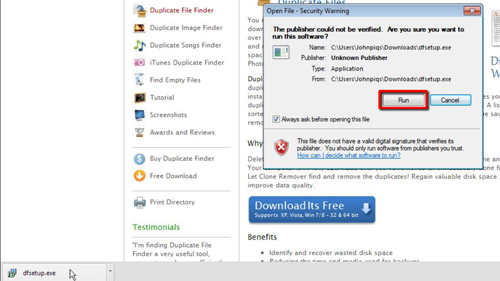 Step # 3 – Searching for Duplicate Files
The program will launch and you need to click the "Start search" button. A dialog window will appear and just click the "OK" button. Select a place to search for duplicate files – here we are choosing our entire C drive and click "OK", click "Start search" again. The program will run a search and when it has finished a dialog box will appear informing you of any duplicate files, as you can see here several have been found. Click "OK".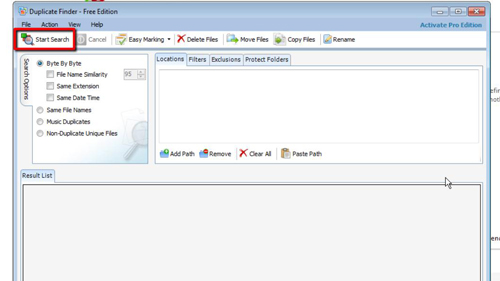 Step # 4 – Completing the Deletion
In the main window the found duplicate files will be displayed below. Right click on anyone of the files and in the menu that appears navigate to "Easy marking" and click "Mark all duplicates". Now in the main menu at the top of the program click "Delete files" and click "Start now" in the window that appears. The computer will process for a moment as all the duplicate files are deleted and that is delete duplicate files.