In this tutorial, we will teach you how to highlight cursor.
When the user has been watching a movie or hasn't used the mouse for quite some time, he or she might have difficulty in locating the mouse. In this tutorial, we will teach you how to highlight the mouse cursor. Even if the cursor is in the very corner of the screen and is barely visible, we will teach you how to find it.
Step 1 – Open Control Panel
Follow this step by step guide to learn how to highlight cursor.
First of all, click on the start button and from the start menu, open the Control Panel.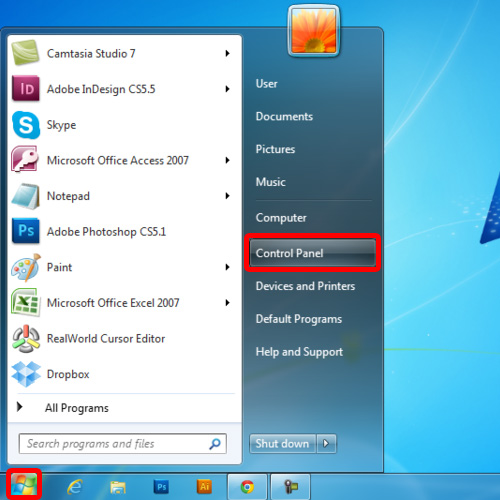 Step 2 – Open mouse properties
In the Control panel window, click on the mouse option in order to open the mouse properties window.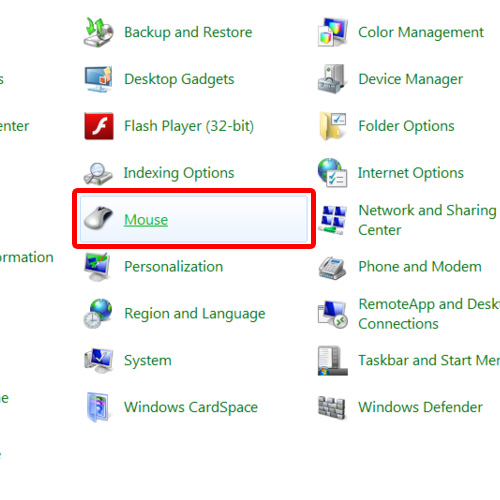 Step 3 – Go to pointer options
When the new window appears on your screen, go to the pointer options tab and check the last option under visibility. What this option does is that it shows the location of the pointer and highlights the cursor when you will press the ctrl key.
Click on the apply button in order to apply the changes before you click on the ok button.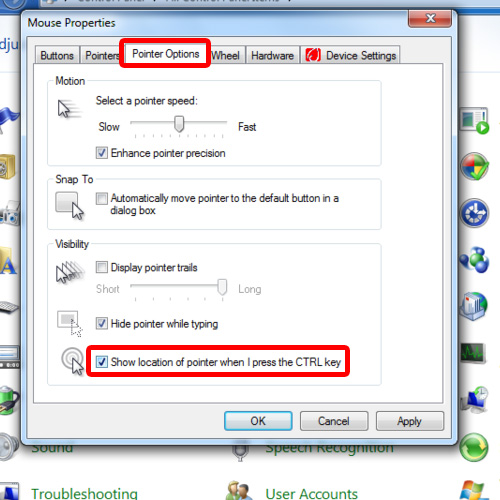 Step 4 – Press the Ctrl Key
Press the ctrl key on your keyboard and you will see that your cursor will start to blip. In this manner, you can highlight the mouse cursor in Windows.