In this tutorial you are going to learn how to use some desktop organizer software that uses fences.

Step # 1 – Download the Program
First of all you are going to need to download a program that makes this possible, visit "www.stardock.com/products/fences". On the page that loads click the green "Get it now" button. On the next page click the orange "Try it free" option. Enter your email address into the box that appears and click "Download". You now need to go to your email account and open the email from the "Stardock Corporation". In this email click "Download" and on the page that loads click the "Download Now" button. Once the download has completed click on the file.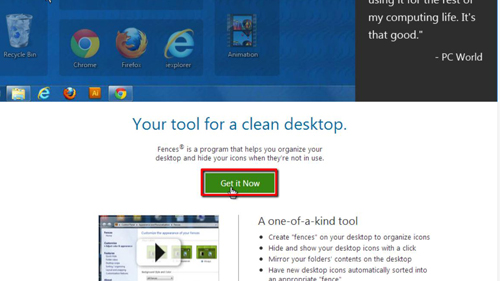 Step # 2 – Starting Using Fences
Click "Yes" in the dialog box that appears. Accept the terms of the agreement and click "Next" twice. Click "Finish" when the installer has completed. The program will load and you need to click "Try Fences". Wait for the program to load your trial period and then click the "Start using fences" option. Close the window that has opened.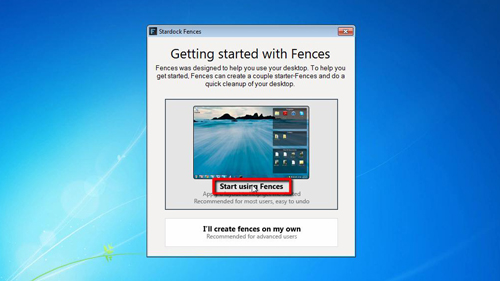 Step # 3 – Using the Software
You can easily drag icons from once fence into another to organize your desktop better. You can also create new fences by clicking and dragging a square onto the desktop. When you release the mouse you will see a menu appear with two options, you can create a new fence here or a folder portal. Here we will just create a new fence and that is how to download and use some desktop organizer software.